Providing Virtual Workforce and Training Opportunities for Baltimore Youth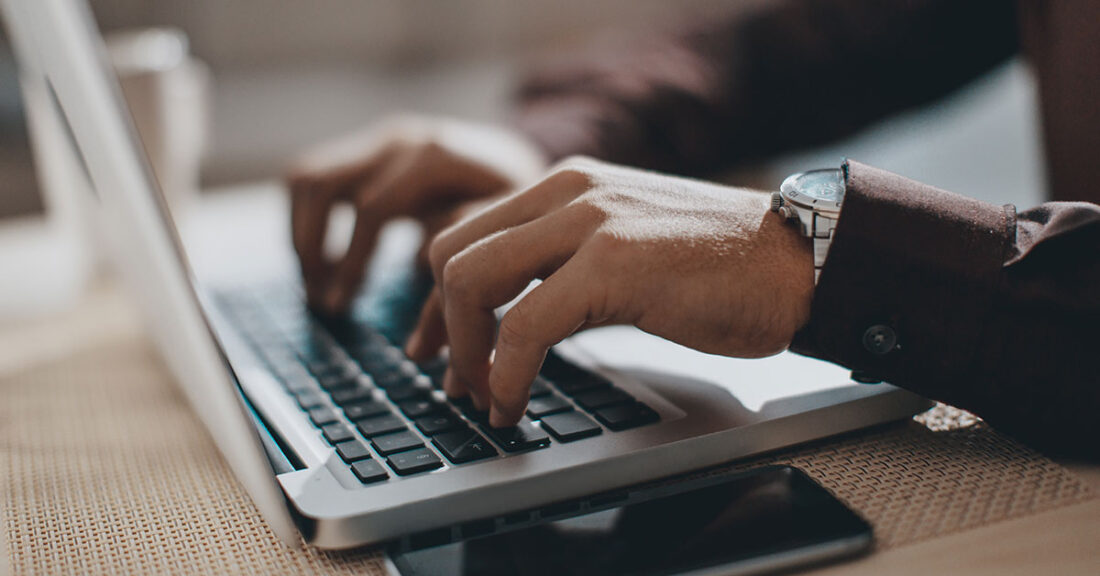 During a typical summer, Baltimore's YouthWorks program places thousands of young people — most of them from communities of color — with hundreds of employers across the city and surrounding area to help them gain work experience. But summer 2020's program was anything but typical.
As the COVID-19 pandemic shut down schools, government agencies, restaurants, nonprofits and other workplaces across the city, YouthWorks had to adapt quickly — going almost entirely virtual with online educational and work opportunities from mid-July to late August for roughly 4,500 young people ages 14 to 21.
Because hundreds of employers were unable to participate this year — due to the economic downturn and remote-work requirements — YouthWorks had to launch something new: a virtual program that offered paid educational and training opportunities to some 1,200 youth who could not be placed in jobs or internships.
"Young people in Baltimore need these opportunities to improve their employment skills and gain wages while also engaging with caring adults, mentors and other youth," says Jason Perkins-Cohen, director of the Mayor's Office of Employment Development (MOED), which runs the summer jobs program. "We wanted to provide opportunities for as many young people to participate as possible."
YouthWorks — which is supported by Baltimore City, the Annie E. Casey Foundation and other funders — built a remote learning and training program that created additional opportunities for youth participants this summer. This story contains lessons for workforce programs seeking to make similar moves.
Building opportunities beyond employment and internships
In April, MOED partnered with Baltimore Corps, a nonprofit, to build a new virtual program meant to provide opportunities for youth to develop job skills, give them opportunities to explore career options and pay them $11 an hour.
The partners moved fast, speaking with officials in other cities, such as Detroit and Washington, D.C., to understand how other jurisdictions were implementing summer jobs programs amid the pandemic. Based on their research, YouthWorks staff decided the program would use a digital platform called Career Edge, which offered a curriculum for workforce training and career building. The platform included videos and exercises on various employment topics, such as interviewing, job searching, resume building and career exploration.
Bringing on job coaches
Starting in April, Baltimore Corps began recruiting about 100 job coaches, using connections with partner organizations and job advertisements to find candidates, then screening and interviewing them remotely. Coaches responsibilities include facilitating daily activities with cohorts of 15 to 20 youth and guiding them on lessons to be completed through Career Edge.
Coaches were quickly trained on the platform and on positive youth development practices by local nonprofits that work with young people, such as Code in the Schools, HeartSmiles, Thread and the Urban Alliance. "Leveraging these partnerships was crucial," says Sarah Flammang, vice president of operations and administration for Baltimore Corps. "We were grateful to have such experienced partners who could help the coaches better connect with youth and anticipate their needs."
Giving young people a voice
MOED wanted youth to be involved in building the program, too, despite the short timeframe for developing it. The office hired about a dozen young adults to test Career Edge in May and June to provide feedback before the program launched. "We felt it was important to have youth involved in testing and refining the programmatic material as soon as possible," Perkins-Cohen says. "Their perspective on the material was key and gave us confidence in moving forward."
The young reviewers offered numerous ideas, including adding lessons about self-care and personal wellness. They also recommended adding videos produced by youth to include in the collection of recordings already available through Career Edge. The youth believed these videos would help participants better connect with the content.
YouthWorks and its partners asked some of the young reviewers to record videos themselves. Staff added several to the platform that the young people produced on a range of topics, including time management and financial responsibility. "That was a cool and unique piece," Flammang says. "Youth helped to make the content more relevant to their peers."
Allowing for flexibility
When the summer program started, job coaches were given flexibility to craft content based on young people's interests and needs through video check-ins and the Career Edge platform, which MOED and partners started referring to as YouthWorks Edge after adding customized material.
Morgyn Farnum, a job coach hired for the summer, says she used various strategies to keep her youth interested and engaged in the work — a challenge for those facilitating virtual learning with young people. For instance, in one activity, she paired more outspoken youth with those who were quieter to practice interviews. "It broke down some of their personal barriers and anxieties about interviews," Farnum says, of the quieter youth in her cohort. "They loved it, especially being able to learn from their peers."
Workforce programming adapting across the nation
YouthWorks' experience mirrors that of other workforce groups that have had to change their strategies during the COVID-19 outbreak — including by offering more virtual opportunities. In June, the Aspen Institute released a tool kit for summer youth employment programs listing digital resources, practices and tools for providing remote services.
"The COVID-19 pandemic has been challenging for many workforce programs," says Sara Muempfer, senior associate with the Casey Foundation. "We've been glad to see so many of these programs — including those serving Baltimore — make changes to their programming to maintain as much of their services as possible. We hope others will learn from these examples."
For its part, YouthWorks plans to continue assessing its work this summer to refine its remote offerings for young people. "Even if businesses largely reopen next summer, we still think having these remote opportunities will be important because they are so flexible and can be used for youth in many different circumstances," Perkins-Cohen says. "We think they'll be key offerings going forward and we're excited to keep building them up."
This post is related to: