Reducing Overreliance on Youth Incarceration
Exploring Effective Alternatives to Confinement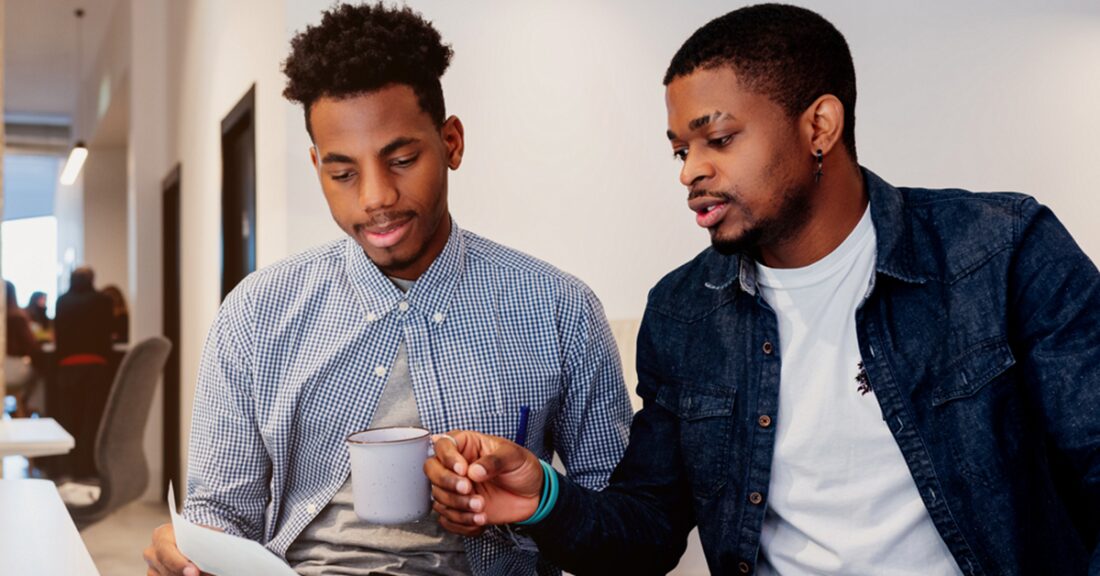 Effec­tive Alter­na­tives to Youth Incar­cer­a­tion, a new report from the Sen­tenc­ing Project, con­tends that the key to reduc­ing over­re­liance on youth incar­cer­a­tion is expand­ing alter­na­tives that keep more young peo­ple — even those who have com­mit­ted seri­ous offens­es — con­nect­ed to fam­i­lies, schools and their own communities.
Learn about youth incar­cer­a­tion in the Unit­ed States
The pub­li­ca­tion, fund­ed by the Annie E. Casey Foun­da­tion, iden­ti­fies inter­ven­tions that offer alter­na­tives to incar­cer­a­tion for youth with seri­ous offend­ing his­to­ries. The author, Dick Mendel (also a Casey Foun­da­tion col­lab­o­ra­tor), pro­vides exam­ples of how major cities have adapt­ed these mod­els to reduce youth incar­cer­a­tion and pro­mote com­mu­ni­ty safety.
Rec­om­mend­ed Alter­na­tives to Incarceration
Mendel out­lines six options aimed at improv­ing the lives of youth and reduc­ing young people's like­li­hood of reoffending:
Cred­i­ble mes­sen­ger men­tor­ing pro­grams deploy adults who share char­ac­ter­is­tics with young peo­ple — such as their home­town or cul­ture — to serve as pos­i­tive influ­ences, typ­i­cal­ly as part of a mul­ti-pronged inter­ven­tion strategy.
Advo­cate or men­tor pro­grams offer inten­sive case man­age­ment and indi­vid­u­al­ized case plans to help youth and their fam­i­lies achieve spe­cif­ic goals.
Fam­i­ly-focused, mul­ti­di­men­sion­al ther­a­py, such as Mul­ti­sys­temic Ther­a­py and Func­tion­al Fam­i­ly Ther­a­py, employs trained ther­a­pists who work close­ly with young peo­ple and their fam­i­lies to address harm­ful pat­terns and situations.
Cog­ni­tive behav­ioral ther­a­py pro­grams offer young peo­ple inten­sive out­reach and con­nec­tions to edu­ca­tion, employ­ment and oth­er rel­e­vant services.
Restora­tive jus­tice inter­ven­tions bring togeth­er peo­ple who have caused harm and those they have harmed. Par­tic­i­pants talk about what hap­pened and col­lab­o­rate on an appro­pri­ate solu­tion — with account­abil­i­ty and fair­ness — out­side of a more adver­sar­i­al court proceeding.
Wrap­around pro­grams pro­vide inte­grat­ed and coor­di­nat­ed care for youth who are at risk of being removed from their homes due to seri­ous or esca­lat­ing behavior.
The report also describes the char­ac­ter­is­tics need­ed to make these and oth­er alter­na­tive-to-incar­cer­a­tion pro­grams suc­cess­ful, includ­ing address­ing prob­lem­at­ic poli­cies and prac­tices at the sys­tem lev­el that have the poten­tial to derail even the best-designed interventions.
Incar­cer­a­tion Reduc­tion Case Studies
Effec­tive Alter­na­tives shares case stud­ies with results data, includ­ing the fol­low­ing examples:
In New York City — the year after being assigned a one-on-one cred­i­ble mes­sen­ger —

77

% of par­tic­i­pants, who were youth on pro­ba­tion, remained arrest-free.
In Bal­ti­more, near­ly all of the

352

youth served by a cog­ni­tive behav­ioral treat­ment and men­tor­ship mod­el had a his­to­ry of pri­or arrests. Yet,

79

% who com­plet­ed the first two years of the pro­gram were not arrest­ed and

95

% were not incar­cer­at­ed for a new offense.
In San Fran­cis­co, a restora­tive con­fer­enc­ing diver­sion project for

13

- to

17

-year-olds accused of felonies, such as bur­glary and assault, reduced the rear­rest rate of par­tic­i­pants by

33

% in the year after enroll­ment rel­a­tive to peers in a ran­dom­ly assigned con­trol group who were pros­e­cut­ed in court.
Mendel writes, ​"The most essen­tial ingre­di­ent for reduc­ing over­re­liance on youth incar­cer­a­tion is the deter­mi­na­tion to explore every option to keep young peo­ple at home safe­ly, pro­vid­ing youth with the sup­port and assis­tance they require to avoid fur­ther offend­ing, par­tic­i­pate in the age-appro­pri­ate rites of ado­les­cence and mature toward a healthy adulthood."
This post is related to: