Team Decision Making Touted as Key to Missouri Child Welfare Improvements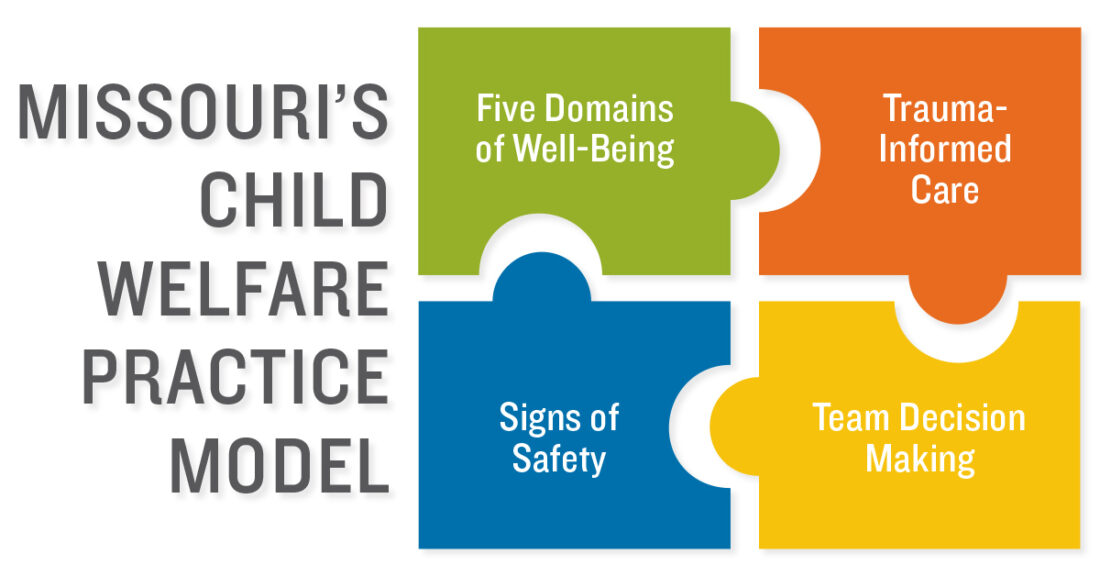 When Missouri's child welfare system set out to adopt a more collaborative, family-centered approach, it needed a blueprint for change.
Enter the Missouri Practice Model, an evidence-based approach focused on keeping families together while supporting sustainable change. A new article from the American Bar Association's Center on Children and the Law describes how the Missouri Children's Division created and used this model to achieve large-scale system reform.
One of the model's four pillars is Team Decision Making (TDM), a practice method that the Casey Foundation has developed, tested and implemented for more than two decades in child welfare agencies across the nation.
Unlike traditional child welfare practice where a single caseworker determines what to do in a crisis, TDM brings together parents, family, community members and others to assess a situation and determine how best to keep a child safe.
These discussions inform the agency's decision-making process — and helps them answer questions such as: "Can this child remain safely at home?" or "Can this child safely return home?"
"When families have a voice in discussions about permanency plans, the likelihood of successfully meeting goals increases," says the American Bar Association.
The three other pillars of the Missouri Child Welfare Practice Model include:
attending to five domains of well-being;
providing trauma-informed care; and
implementing Signs of Safety, a case assessment and planning framework.
"Missouri's thoughtful revamping of their practice model prepares the state to do better by children and families," says Tracey Feild, director of Casey's Child Welfare Strategy Group. "Especially today, as states and jurisdictions look to implement the pathbreaking new Family First Prevention Services Act, it is essential to have approaches in place that focus agencies on prevention, child safety and family involvement."
The history of TDM
TDM was developed as part of Casey's Family to Family Initiative and has built a promising evidence base for its efficacy. It is being implemented throughout Missouri, which is participating in a randomized control trial on the effectiveness of TDM.
Since January 2020, the National Council on Crime and Deliquency has managed TDM, and is working to expand the practice's reach, impact and evidence base.
Additional TDM resources
This post is related to: