Watch: Nate Balis on the Strength of the JDAI Network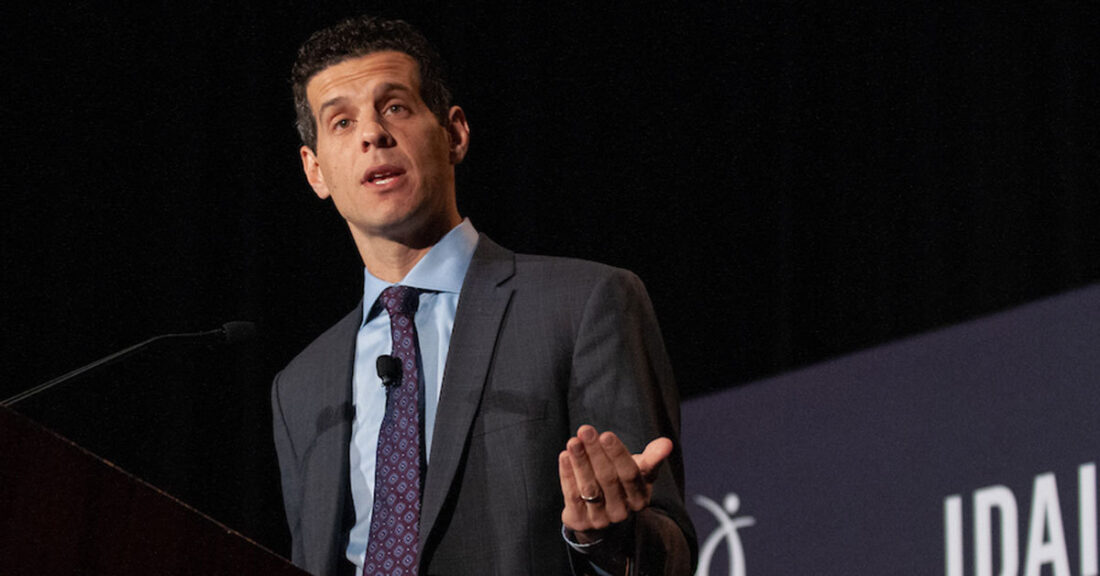 A new video reports on the state of JDAI®, the Annie E. Casey Foundation's move­ment for juve­nile jus­tice reform. The ses­sion cap­tures the address that Nate Balis, direc­tor of the Foundation's Juve­nile Jus­tice Strat­e­gy Group, deliv­ered to 800 jus­tice prac­ti­tion­ers and deci­sion mak­ers at the 2019 JDAI Inter-Site Con­fer­ence in Seattle.
"What start­ed out in the ear­ly 1990s as a rad­i­cal-for-its-time reform cam­paign has grown up," Balis says when describ­ing JDAI's evo­lu­tion over more than 25 years.
"Let's rec­og­nize that, for many years now, JDAI has been about a whole lot more than deten­tion reform," he says. ​"Once you learn to use data, to col­lab­o­rate and to devel­op alter­na­tives to con­fine­ment, it would be crazy to do these things only for deten­tion and not at oth­er phas­es of the juve­nile jus­tice process." The data and evo­lu­tion of strate­gies led the net­work to pur­sue deep-end reform and pro­ba­tion transformation.
Balis cred­its the JDAI network's vital­i­ty and rel­e­vance to its will­ing­ness to evolve. He plays off of the JDAI acronym to con­vey the val­ues that dri­ve the net­work in 2019:
Just — being com­mit­ted to racial and eth­nic equi­ty and to fair­ness for girls and

LGBTQ

youth;
Devel­op­men­tal­ly appro­pri­ate — divert­ing as many youth as pos­si­ble from the jus­tice sys­tem, trans­form­ing pro­ba­tion, min­i­miz­ing con­fine­ment and ensur­ing that facil­i­ties are safe and designed to help young peo­ple grow and mature;
Account­able — mak­ing sure the sys­tem — police, courts, pro­ba­tion, cor­rec­tions — is account­able to the youth, fam­i­lies and com­mu­ni­ties it serves; and
Inclu­sive - part­ner­ing with fam­i­lies and com­mu­ni­ties to ensure youth of all races and eth­nic­i­ties are con­nect­ed to a rich array of pos­i­tive youth devel­op­ment opportunities.
The full text of Balis' address is avail­able on JDAIcon­nect, a free online com­mu­ni­ty for JDAI prac­ti­tion­ers and peo­ple inter­est­ed in youth justice.
This post is related to: