Watch: Nate Balis on the Strength of the JDAI Network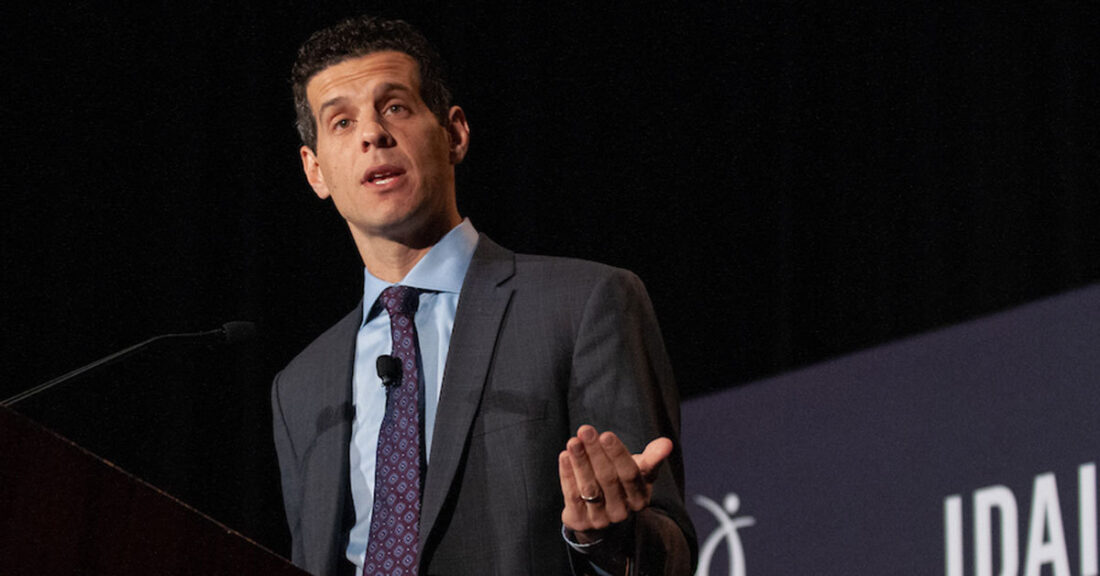 A new video reports on the state of JDAI®, the Annie E. Casey Foundation's movement for juvenile justice reform. The session captures the address that Nate Balis, director of the Foundation's Juvenile Justice Strategy Group, delivered to 800 justice practitioners and decision makers at the 2019 JDAI Inter-Site Conference in Seattle.
"What started out in the early 1990s as a radical-for-its-time reform campaign has grown up," Balis says when describing JDAI's evolution over more than 25 years.
"Let's recognize that, for many years now, JDAI has been about a whole lot more than detention reform," he says. "Once you learn to use data, to collaborate and to develop alternatives to confinement, it would be crazy to do these things only for detention and not at other phases of the juvenile justice process." The data and evolution of strategies led the network to pursue deep-end reform and probation transformation.
Balis credits the JDAI network's vitality and relevance to its willingness to evolve. He plays off of the JDAI acronym to convey the values that drive the network in 2019:
Just - being committed to racial and ethnic equity and to fairness for girls and LGBTQ youth;
Developmentally appropriate - diverting as many youth as possible from the justice system, transforming probation, minimizing confinement and ensuring that facilities are safe and designed to help young people grow and mature;
Accountable - making sure the system — police, courts, probation, corrections — is accountable to the youth, families and communities it serves; and
Inclusive - partnering with families and communities to ensure youth of all races and ethnicities are connected to a rich array of positive youth development opportunities.
The full text of Balis' address is available on JDAIconnect, a free online community for JDAI practitioners and people interested in youth justice.
This post is related to: