What Do Casey Child Welfare Consultants Do?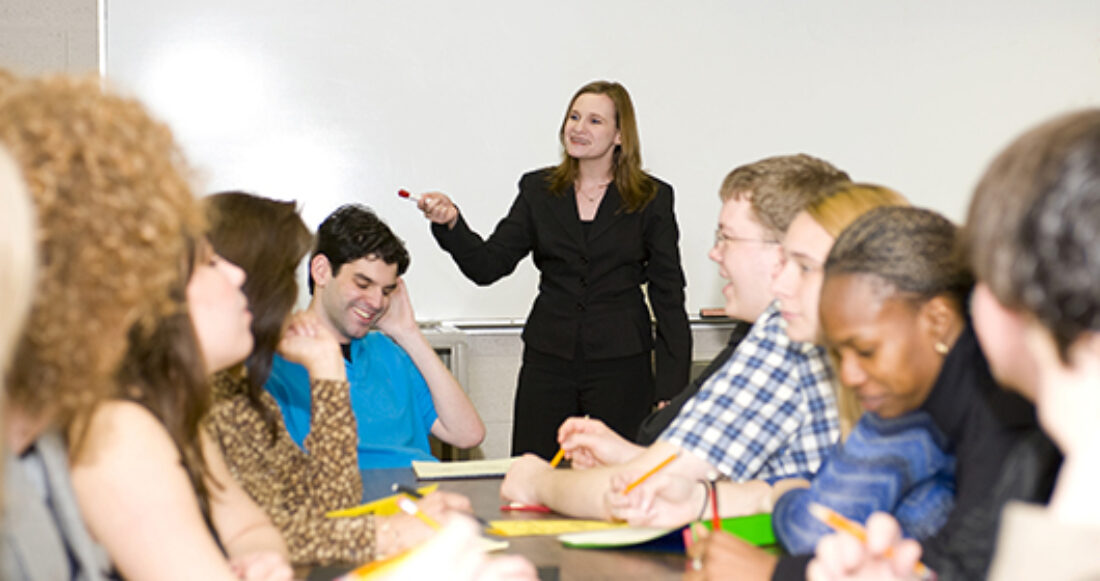 Today's child welfare leaders and agencies know children do best when they are safe and connected to their families or other caring adults. But what's the best way for large child welfare agencies to make that happen? Having a partner can help.
Casey's Child Welfare Strategy Group (CWSG) provides a wide range of consulting services to child welfare leaders who want to do better. Our goal is to ensure that children and families have access to proven, effective programs and services so they can get back on track with their lives.
The CWSG team includes professionals with many years of experience in public and private children welfare organizations. Team members come from a variety of fields, from social work and child welfare practice to organizational development and finance. They have been case workers, administrators, finance leaders, evaluators, trainers and child welfare directors.
CWSG helps child welfare leaders and their staff champion reform. We work closely with them to strengthen agency management, finances, operations, policy, communications and frontline practice by:
Engaging families in caring for their children,
Delivering on the promise of safety, child well-being, and permanent families for children and youth, and
Adopting cost-effective, proven strategies that prepare children to reach their potential.
What clients say
"We knew we had problems, but we didn't really understand the dimensions of the problems, and that's one of the areas where the Annie E. Casey Foundation was critical to helping us." – Senator Tim Kaine, former Virginia governor
"CWSG has been incredibly helpful as we examine our data, practices and contracts and move toward implementing best practices. Their team of experts has been credible, responsive and available on site, and we are excited about the opportunities to achieve better outcomes for the children and families we serve." – Shirley Rhodus, El Paso County (Colorado) child welfare administrator
"From assessment to strategy development to implementation of practice innovations, the Casey Foundation has been a true partner in helping us manage transformational change. Without that support, we would not have been able to start the tiered investigation approach to deal with a record volume of cases. Casey's assessment also helped validate the voices of young people, pointed out opportunities to collaborate with juvenile justice and mental health systems, and created a statement of need we can use to leverage grant funding to support our practice model." – Victoria (Vicky) Kelly, director of the Division of Family Services, Delaware Department of Services to Children, Youth and Families
How CWSG works
We work with agencies in a variety of ways:
Intensive and short-term consulting engagements. Agencies work with CWSG for six months to two years to install best practices. We begin with a comprehensive assessment, move on to strategic planning, and continue to work closely with agencies throughout implementation.
Peer-to-peer capacity building. CWSG brings together agencies to solve problems together, whether to reduce the number of children in group placements or improve agency data collection. We also support other peer-to-peer consulting opportunities, such as:
Private provider consultants. An innovative group of leading private providers is available to share stories of how they transformed their agencies from primarily offering residential services to children in child welfare to offering a wider array of proven services in children's homes and communities.
Judicial consultants. The link between the courts, agencies and providers is a crucial one; our consulting judges add depth and judicial expertise to reform efforts.
Strategy development. The CWSG team focuses on innovation. We develop, test or refine child welfare approaches, often in collaboration with agency partners.
Our strategies
Among our strategies:
Front-line practice improvements and family teaming solutions. We can help agencies work more effectively with children and families; keep teens from entering care because of conflict with their parents; and make sure that teens leaving foster care have family support.

Assessing child well-being. Are children's needs being met by child welfare agencies and providers? We are testing a new tool to find out.

Rethinking residential placements. CWSG works with agencies to care for most children in families, not group settings.

Kinship policy, practice and data tools. We promote revising licensing requirements so more relatives care for children when their parents cannot.

Foster family recruitment and support. We help agencies implement child-specific and targeted recruitment strategies, strengthen foster family training and support and encourage positive relationships between birth and foster parents.

Provider partnerships. Public and private child welfare providers can work together to get good results for children and families.

Outcomes performance management. We can help child welfare agencies establish performance and qualitative standards; we also provide training and coaching on using data to improve services designed to help children and families.

Financial reinvestment. CWSG helps child welfare leaders maximize federal, state and local funding, shifting funds from high-cost crisis interventions to effective, prevention-focused services.
This post is related to: