The Casey Foundation Names Kimberley Brown and Katie Tetrault as Vice Presidents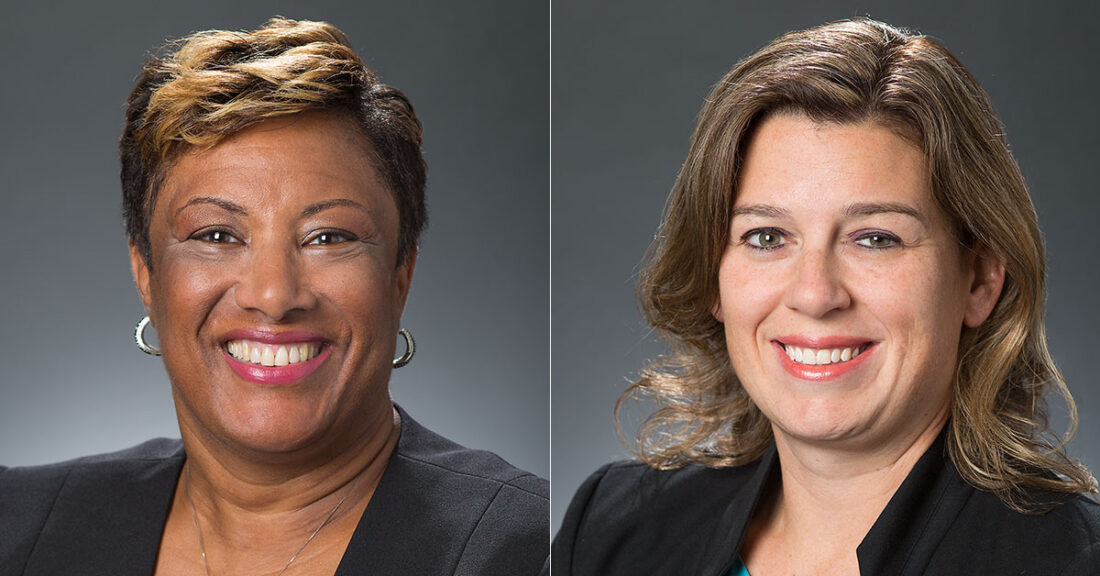 The Annie E. Casey Foundation has two new vice presidents: Kimberley Brown, who has been named the Foundation's vice president of human resources, and Katie Tetrault, now vice president of finance and grants management. The appointments are effective today.
Brown joined the Casey Foundation in 2015 and has served since then as director of human resources and talent strategies. During her tenure, the Foundation has enhanced processes for orientation, onboarding and performance reviews and has developed a training program to help managers lead and support their teams more effectively. Brown is also credited with ensuring staff benefits remain competitive and comprehensive.
Tetrault came to the Casey Foundation in 2010, taking on the role of manager of financial reporting and compliance. She advanced to become the Foundation's controller, then its director of finance and grants management. Tetrault has supervised all aspects of general and investment accounting and reporting; payroll; and tax and regulatory matters. She has led the development of the Foundation's budget and, beginning this year, she assumed oversight of grant processing.
"Kim and Katie are experienced professionals who have provided valuable strategic insight throughout their tenure at the Casey Foundation. We will benefit tremendously from having them serve in these new roles," said Foundation President and CEO Lisa Hamilton.
"Sustaining a skilled, diverse workforce at our offices in Baltimore and Atlanta and wisely managing our finances are both essential to the well-being of the Casey Foundation, and Kim and Katie will be excellent leaders in these areas," said John Kim, the Foundation's chief administrative officer.
Brown arrived at the Foundation with more than 20 years of experience as a human resources professional. She previously worked as director of human resources at the Washington Home and Community Hospices. Brown holds a bachelor's degree in business administration and an MBA from Salisbury University.
Previously, Tetrault worked at the national accounting firm Grant Thornton LLP for 10 years, eventually as a senior manager working in the firm's national office. She holds a bachelor's degree from North Carolina State University and an MBA from Loyola University (Maryland).