How Ohio Went From Investing in Youth Prisons to Investing in Youths' Futures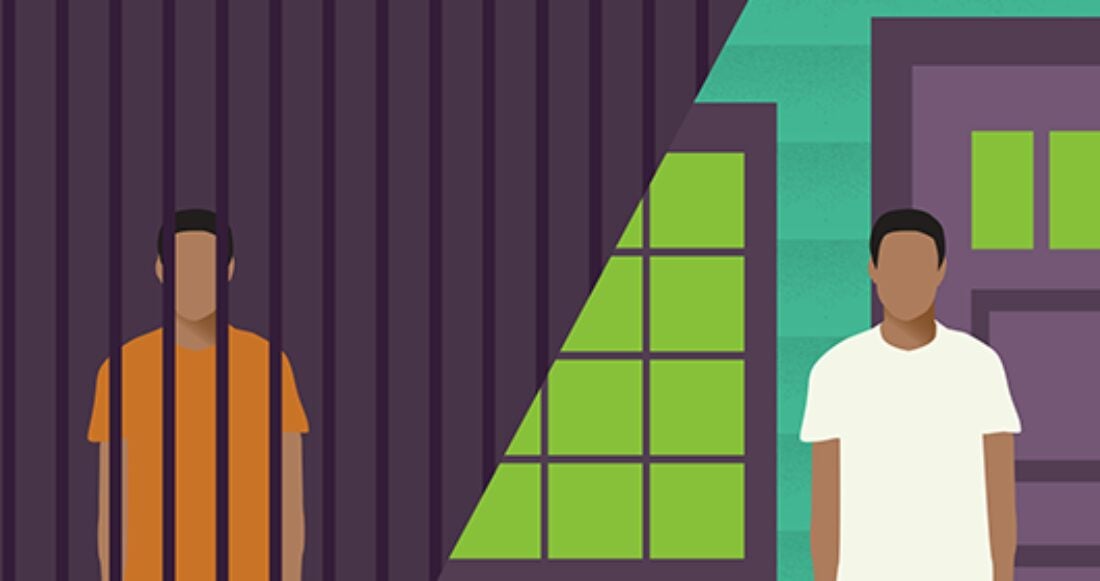 In the past two decades, Ohio has slashed its state youth prison population by more than 80% while boosting public safety, improving youth outcomes and saving taxpayers tens of millions of dollars. A new report from the Juvenile Justice Coalition of Ohio documents these successes and shares key findings and recommendations aimed at helping state leaders across the country follow in Ohio's footsteps.
"What's most impressive about Ohio is that it has taken funds saved from reducing its prison population and reinvested them," says Nate Balis, the director of the Casey Foundation's Juvenile Justice Strategy Group. "It has also pushed counties to employ effective research-informed program models and invested in careful evaluation studies to measure results."
"The question is not whether states should engage in deincarceration strategies, but how to best implement strategies that have been shown to reduce youth incarceration while maintaining public safety."
The report, "Bring Youth Home: Building on Ohio's Deincarceration Leadership," spotlights RECLAIM, an innovative reform launched in 1995 that flipped financial incentives to encourage courts and probation agencies to serve kids locally in lieu of committing them to state youth prisons.
Thank to RECLAIM, Ohio went from locking up 2,500 youth in 1992—1,100 youth above capacity—to locking up less than 500 youth in 2014. Even more, the reform effort worked. Youth placed in RECLAIM programs were far less likely to be arrested or incarcerated at a later date relative to peers initially placed in state youth prisons or local correctional facilities.
"Bring Youth Home" also outlines three newer initiatives rooted in evidence-based non-residential treatment programs designed to help Ohio continue to reduce its reliance on incarceration.
These three initiatives are:
Behavioral Health and Juvenile Justice Initiative (BHJJ). From 2005 to 2014, this initiative served more than 2,500 higher-risk youth with significant behavioral health and substance use challenges. It has proven to be both a cheaper and more effective option for keeping youth on a path toward success. Statistically speaking: Ohio spent $5,000 per BHJJ youth and documented just a 2% incarceration rate among participants who successfully completed the program. In comparison, incarceration has cost the state about $167,000 per youth while yielding a 19% reincarceration rate.
Targeted RECLAIM. Launched in six counties in 2009, this initiative offers community treatment in lieu of incarceration to youth who have been adjudicated for felony offenses. It has helped correctional facilities in these areas cut admissions by 68%. Even more, it's helping youth steer clear of incarceration down the road. Youth in Targeted RECLAIM programs were two times less likely to be incarcerated — and low-risk youth three times less likely to be incarcerated — relative to peers who had served time in correctional facilities. Based on these successes, Ohio has expanded the initiative statewide.
Competitive RECLAIM. This initiative, which Ohio rolled out in 2015, covers 24 counties and has a three-pronged focus: 1) diversion programs for low-risk youth; 2) intervention programs for moderate- and high-risk youth; and 3) multi-county collaborations to boost in-home treatment options in less populous counties.
Read the report and learn more
Read about maltreatment of youth in juvenile correctional facilities
This post is related to: