Leadership Program Welcomes New Class of Child Health Advocates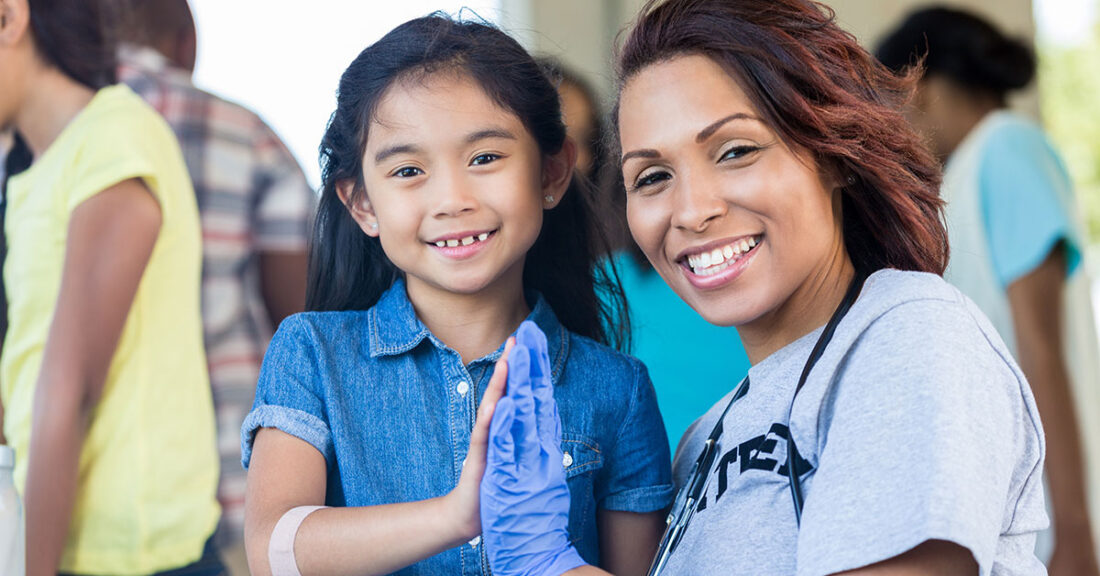 The Annie E. Casey Foundation, the David and Lucile Packard Foundation and the Atlantic Philanthropies have announced the next cohort of Children's Health Leadership Network participants.
This rigorous 12-month leadership development program will help teams from the South — specifically Georgia, Kentucky, Louisiana and Texas — improve the health and well-being of kids and families in their states. The program's geographic focus is intentional, as children from the South continually fall behind their peers nationally in meeting key health milestones.
The 2018-2019 class includes analysts, program directors and nonprofit child advocates who are positioned to shape policy decisions and implement effective strategies for lasting change. These members will work together — often across agencies and sectors — and employ a Results Count™ approach to improve health outcomes.
"This program is about equipping leaders with the necessary confidence, skills and relationships to take their work in health policy to the next level and become catalysts for real and sustained progress for children and families," says Barbara Squires, director of Leadership Development at Casey. "We are excited about this class of professionals who have already demonstrated a commitment to reducing health inequities and improving the lives of children and families and who now want to do more to affect policies that broadly impact children's health in their states."
In July 2018, participants will begin a six-seminar series designed to build skills in the areas of child health policy, child advocacy and Results Count. Targeted coaching, site visits and learning plans will supplement the coursework, and teams will work to apply their new skills in their home organizations and systems. Beyond receiving technical assistance and exposure to child health policy content from the Georgetown University Center for Children and Families, each team will also develop and execute a policy agenda with defined targets to improve state-level child health outcomes.
"I'm thrilled to see such a creative, energized group of leaders join the Children's Health Leadership Network," says Dr. Katherine Beckmann, a program officer in the Children, Families and Communities Program at the David and Lucile Packard Foundation. "Advocates like these are crucial to ensure that all young children have access to quality health care and arrive to school healthy and ready to learn."
2018–19 Children's Health Leadership Network Participants
Georgia
Elise Blasingame, Executive Director, Healthy Mothers, Healthy Babies Coalition of Georgia
Laura Colbert, Executive Director, Georgians for a Healthy Future
Lisa Hayes, Executive Director, Chatham County Safety Net Planning Council
LaShun Wright, Director of Training and Technical Assistance, Georgia Primary Care Association
Kentucky
Emily Beauregard, Executive Director, Kentucky Voices for Health
Adrienne Bush, Executive Director, Homeless and Housing Coalition of Kentucky
Dustin Pugel, Policy Analyst, Kentucky Center for Economic Policy
Cara Stewart, Health Policy Fellow, Kentucky Equal Justice Center
Louisiana
Raegan Carter, Senior Manager, Louisiana Public Health Institute
Jeanie Donovan, Policy Director, Louisiana Budget Project
Susan Nelson, Executive Director, Louisiana Partnership for Children and Families
Alma Stewart, Founder and Director, Louisiana Center for Health Equity/Campaign for Health Care for Everyone
Texas
Jenny Eyer, Director for Child Health Research and Policy, CHILDREN AT RISK
Laura Guerra-Cardus, Deputy Director, Children's Defense Fund-Texas
Adriana Kohler, Senior Health Policy Associate, Texans Care for Children
Stacey Pogue, Senior Policy Analyst, Center for Public Policy Priorities
About the Children's Health Leadership Network
Launched in 2016, the Children's Health Leadership Network is a leadership development program designed to strengthen the field of state-based advocates for children's health policy
With funding from the Casey Foundation, the David and Lucile Packard Foundation and the Atlantic Philanthropies, the network will develop a pool of nearly 100 health advocates in leadership positions who are driving change and forging partnerships within their communities. Its first cohort of 16 advocates helped shape the policy landscape to improve health outcomes for children.
This post is related to: