March 7 Webinar: Baltimore and Detroit Share Responsible Demolition Strategies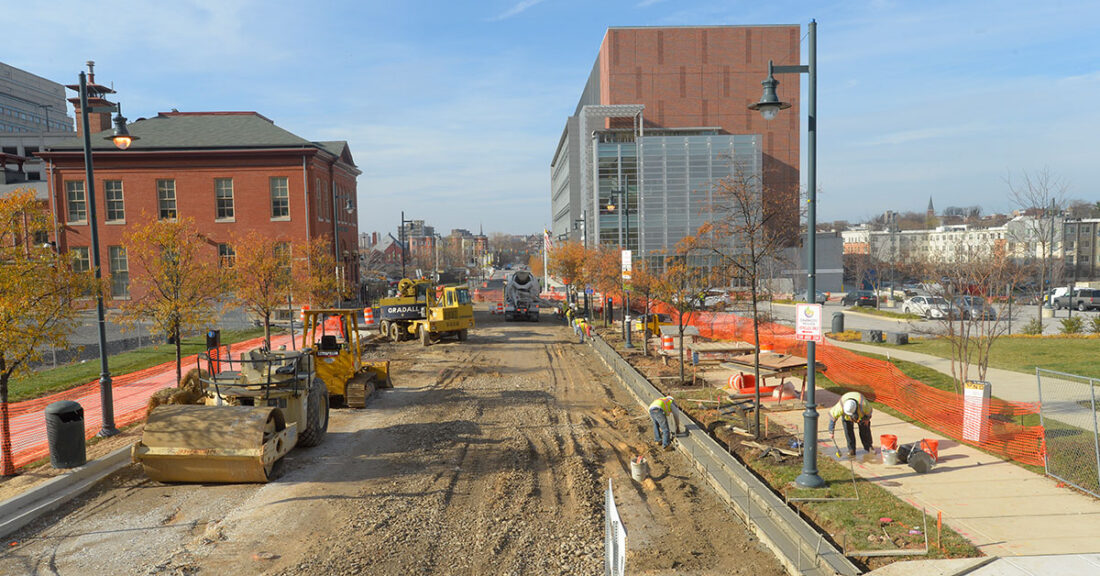 Though cities across the nation have long worked to man­age vacan­cy and blight, the after­math of the Great Reces­sion brought a new sense of urgency to these prob­lems. Raz­ing old struc­tures is a key part of revi­tal­iz­ing these com­mu­ni­ties. But can such demo­li­tion occur while also safe­guard­ing res­i­dents' health and the environment?
A March 7 webi­nar host­ed by the Annie E. Casey Foun­da­tion answers this ques­tion – and explores how offi­cials in Bal­ti­more and Detroit have suc­cess­ful­ly rede­vel­oped blight­ed areas while spurring eco­nom­ic growth.
The dis­cus­sion will look at the 88-acre East Bal­ti­more Revi­tal­iza­tion Ini­tia­tive – one of the nation's largest recent rede­vel­op­ment projects and a lead­ing source of cur­rent demo­li­tion best prac­tices. The ses­sion will also exam­ine how Baltimore's approach aid­ed offi­cials in Detroit as they set out to address chron­ic vacan­cies in the Motor City.
Par­tic­i­pants will learn how these cities edu­cat­ed res­i­dents about demo­li­tion process­es, employed tech­niques that reduced the spread of pol­lu­tants and dust, and ensured the appro­pri­ate over­sight of build­ing contractors.
The webi­nar will also review how each city devel­oped cre­ative land-reuse strate­gies that turned vacant spaces into vibrant, pro­duc­tive areas.
The ses­sion is part of the Foundation's Com­mu­ni­ty Mat­ters series, which delves into the com­plex issues sur­round­ing com­mu­ni­ty change and the lessons that Casey and oth­er orga­ni­za­tions have learned from their work in neigh­bor­hoods nationwide.
Webi­nar Information
What: Respon­si­ble Demo­li­tion and Pro­duc­tive Land Reuse in Bal­ti­more and Detroit
When: Thurs­day, March 7, at 2 p.m. EDT Registration
Pan­elists:
Mod­er­a­tor Scot Spencer, asso­ciate direc­tor for advo­ca­cy and influ­ence at the Annie E. Casey Foundation
Jason Hessler, assis­tant com­mis­sion­er for lit­i­ga­tion at Bal­ti­more Housing
Pay­ton Heins, asso­ciate direc­tor of Michi­gan Ini­tia­tives at the Cen­ter for Com­mu­ni­ty Progress
Tam­my Daniels, direc­tor of demo­li­tion at the Detroit Land Bank Authority
Pass­word: communi
Read more on Baltimore's and Detroit's demo­li­tion practices
This post is related to: