Memphis to Implement Proven Programs to Boost Well-Being of Black Students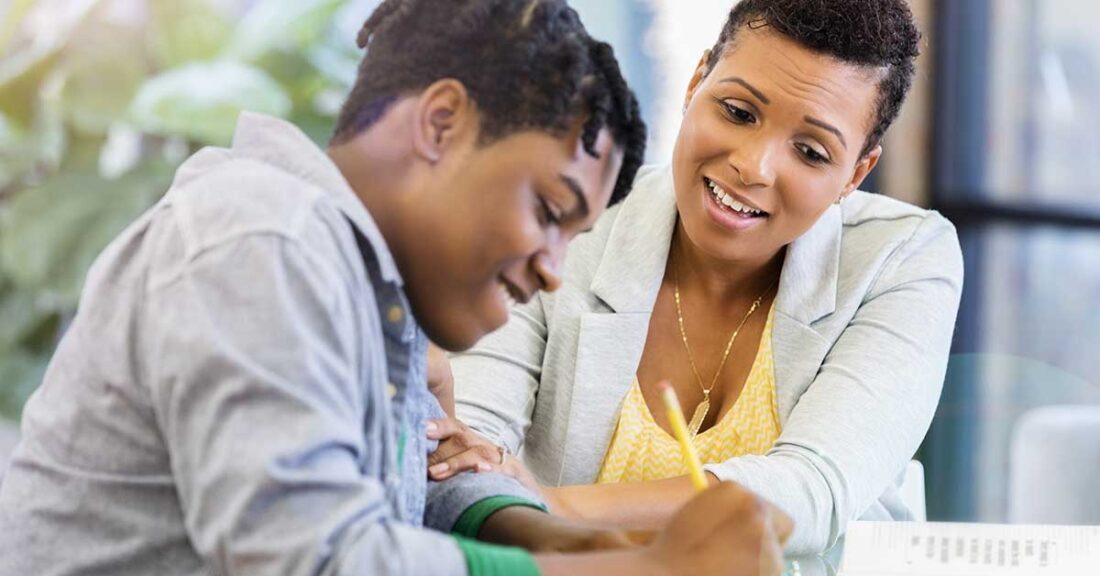 This year, community leaders in Memphis approved the start of two programs meant to improve the health, academic success and emotional well-being of African American students in select schools. The programs are part of the city's implementation of the Annie E. Casey Foundation's Evidence2Success™ framework, which combines public health and prevention science to improve well-being for young people.
The programs will start at Booker T. Washington Middle and High School this year, with a plan to expand to other schools in the coming years. The hope is that students' self-reported risk factors — such as traumatic experiences and substance use — will decrease and that each school will see improvements in attendance, behavior and academic performance.
Through a Youth Experience Survey — a tool used to capture information on whether kids are meeting developmental milestones and where they face challenges — young people in Memphis identified trauma, acting out and a lack of close relationships with adults among the most significant challenges they faced.
The two programs aim to address those issues and target students who are nearing or are in early adolescence — when young people gain increasing control over their behavior, begin forming friendships and develop attitudes toward substance use.
"The attitudes children develop during this time influence their motivation, academic performance and friendships, which in turn influence their current and future well-being," says Amoretta Morris, director of National Community Strategies for the Casey Foundation. "That's why these programs are so critical to ensuring these young people are on the right path."
Strong African American Families
One of the programs, Strong African American Families, aims to keep black middle-schoolers from engaging in risky behaviors — such as a taking drugs or skipping school — and to help them improve their short-term and long-term planning skills. Specifically, students learn about goal setting, self-regulation and resisting peer pressure, among other things.
During the seven-week program, caregivers attend separate workshops and gain skills in:
using effective discipline;
promoting independence;
building appreciation for positive authority figures in their children; and
preparing youth to handle temptation and peer pressure.
To learn more about Strong African American Families, download Considering Culture: Building the Best Evidence-Based Practices for Children of Color.
Cognitive Behavioral Intervention for Trauma in Schools
The second program, Cognitive Behavioral Intervention for Trauma in Schools, is designed for adolescent students who have had traumatic experiences causing emotional or behavioral issues. In a 10-session program, mental health professionals seek to reduce depression, anxiety and post-traumatic stress among these young people through cognitive-behavioral techniques. Among other things, students learn how to:
relax better;
combat negative thoughts; and
build problem-solving skills for social situations.
"We expect that these proven programs will help address the needs that young people have identified and help them get on a path to success," says Katherine Bryan, cochair of the community board that selected the programs for implementation and a program officer with the Memphis-based nonprofit, The Urban Child Institute. "We hope the lessons we learn from implementation in the first year will be helpful as we expand the programs to more schools in the future."
Evidence2Success
Memphis is one of six communities implementing Casey's Evidence2Sucess framework. The five other communities are Kearns Township in Salt Lake County, Utah; Liberty City in Miami, Florida; Mobile and Selma, Alabama; and Providence, Rhode Island. In all six locations, public system and resident leaders are coming together to gather data, identify priorities and shift public funding to proven programs that help address challenges.
This post is related to: