Newspaper Series Highlights Evidence2Success in Kearns, Utah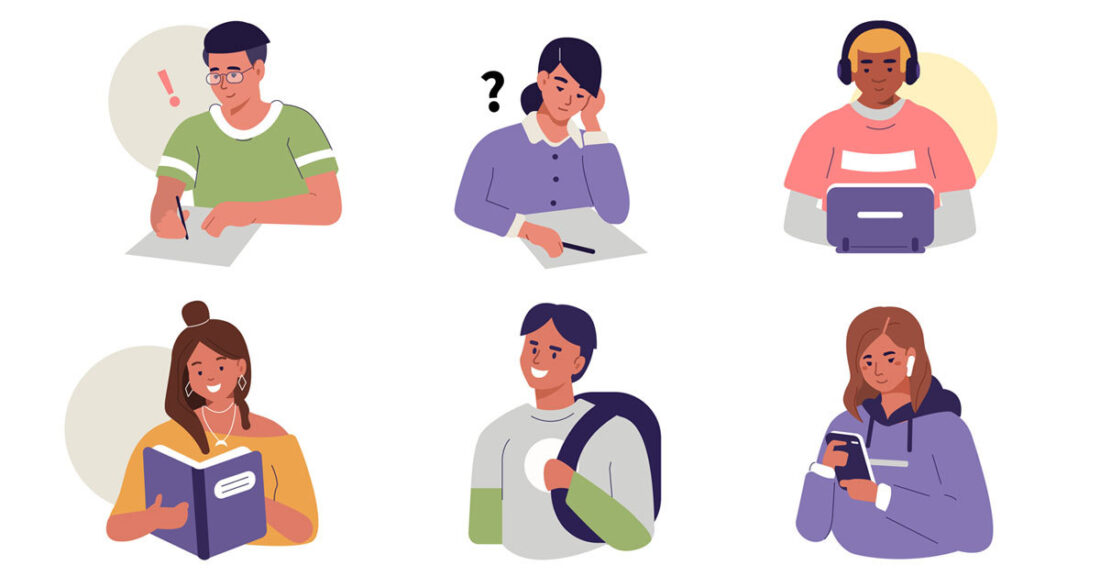 A three-part series by The Salt Lake Tribune explores how community leaders in Utah's Kearns township are implementing the Annie E. Casey Foundation's Evidence2Success® framework to help children and teens build better relationships, make healthier choices and ward off depression and negative thoughts.
Evidence2Success provides a framework for engaging communities and public systems in improving the well-being of young people and their families through evidence-based programs. Located in Salt Lake City, Kearns Township is one of six sites nationwide implementing the initiative.
"The coronavirus pandemic and recent incidents of police violence have further exposed the inequities in our society, underscoring the importance of investing in supports and opportunities for young people and their families in historically marginalized communities," says Amoretta Morris, director of National Community Strategies for the Casey Foundation. "We hope that communities seeking ways to improve the lives of local youth are inspired by the effort in Kearns and consider implementing similar evidence-based practices and programs for the youth and families they serve."
Identifying priorities, programs
The first article describes how leaders in Kearns, a diverse township that has one of the highest rates of childhood poverty in Utah, examined data on youth outcomes and selected priorities to address.
Using survey data and other indicators, the Evidence2Success Kearns Community Coalition, which includes community residents and representatives from the public, private and philanthropic sectors, found that teens in the township faced a host of challenges, including high rates of sadness and depression, alcohol and nicotine use, parental disengagement and a lack of attachment to their communities.
Given the data, the coalition — which currently meets virtually due to the coronavirus pandemic — identified areas of programming to help Kearns' teens, including:
reducing negative behaviors, such as drinking and vaping;
building coping skills for sadness and negative thoughts; and
creating strong ties with families, schools and their communities.
"My goal and the goal of Evidence2Success is to make kids' lives as healthy as possible," says Joshua Nielsen, a local pastor and one of the leaders of the Kearns coalition. "Healthy kids mean more kids graduating, staying in the community and giving back. If you're not healthy, you're not going to be a contributor to society."
Helping caregivers build parenting skills
The second article spotlights Guiding Good Choices, a program offered by Salt Lake County that teaches caregivers how to connect with teens positively and set rules around behaviors like drug and alcohol use. Classes — which started at two junior high schools in Kearns but have since expanded to other schools in Salt Lake County — are now online due to campus closings.
In the program, caregivers participate in numerous exercises, including acting out how to talk with children about topics like peer pressure. Caregivers also learn to:
hold regular family meetings to bond with children and set expectations around behavior, particularly drug and alcohol use;
learn how to contain or express anger in a constructive way; and
involve youth in decision-making.
According to the Tribune, evaluators are still analyzing whether the program leads to better outcomes, but early data is positive. All 120 caregivers who took the course in 2018 said they would hold family meetings, with 70% noting they'd have them weekly.
Building coping skills
The final article explores ME Time, a program used by the local school system that offers group counseling meant to reduce the onset of depression for youth facing emotional challenges. The Kearns coalition and Salt Lake County Youth Services trained 12 school social workers to implement the six-session program, which is now being offered online.
In the meetings, groups of several students are given a space to bond with peers and talk about challenges they face, including bullying, school stress, family issues and past traumas. They also learn to:
reduce and combat negative thoughts by countering them with positive, rational ones and tracking them in a journal;
engage more often in healthy behaviors, such as exercising and spending time with family and friends; and
develop plans to handle future stress.
Though the outcomes of the program in Kearns are still being studied, some counselors who have implemented it have reported improved scores on depression assessments for teens who participated.
"We're very pleased to see the progress being made in Kearns to help youth live healthier, happier lives," Morris says. "We hope that Kearns continues to learn from its efforts and show other communities how public investments in evidence-based programs can improve the lives of young people."
This post is related to: