Ryan Chao Named Vice President of Civic Sites and Community Change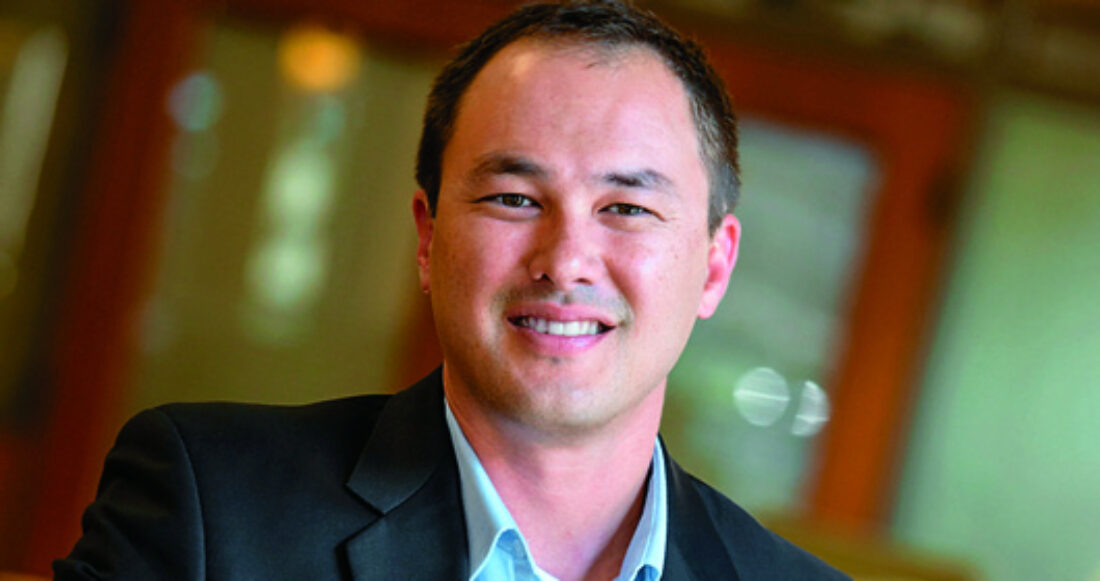 The Annie E. Casey Foundation today announced the appointment of Ryan Chao, the current executive director of Berkeley, Calif.-based Satellite Housing, as vice president of Civic Sites and Community Change, a position that will oversee the Foundation's community change investments including its most significant community transformation initiatives in Baltimore and Atlanta.

"We are delighted that Ryan Chao will lead our efforts to build sustainable communities in some of the country's most disinvested neighborhoods," said Patrick McCarthy, president and CEO of the Casey Foundation. "Ryan is an exceptional leader with the skills and on-the-ground experience needed to help struggling communities become places where families can succeed."

The Foundation has invested in innovative work in the community change field for two decades through initiatives such as Making Connections and Rebuilding Communities that addressed concentrated poverty in sites across the country. Current Foundation investments in Atlanta and Baltimore, called Civic Sites, represent places where Casey implements neighborhood-based strategies designed to increase the economic, educational and housing opportunities for families. In the coming years, Casey will expand this approach to other neighborhood development projects.

Chao, who will join the Casey Foundation on March 1, 2012, is recognized nationally as a community development leader. He has received national awards from Bank of America, MetLife and Affordable Housing Finance Magazine and has participated in fellowships from the Annie E. Casey Foundation and Harvard's Achieving Excellence Program. He is recognized for creating innovative partnerships that connect communities with housing for seniors, families and people with special needs.

"I am honored to be selected by the Annie E. Casey Foundation and for the opportunity to contribute to the Foundation's important place-based work," Chao said. "I look forward to joining Jim Casey's legacy of strengthening fragile children and families, building models that engage the community, and helping to deliver new opportunities for America's most vulnerable populations."

Chao joined Satellite Housing in 2001 and served as director of housing development until he was appointed executive director in 2004. As director of housing development, he led the revival of housing development activities, created and managed a pipeline of eight affordable housing projects totaling more than 500 units, and created innovative partnership models for housing linked with comprehensive services specifically designed for people with developmental disabilities. He identified and secured funding to support all phases of each development.

As executive director of Satellite Housing, Chao leads a 135-person staff that provides housing services to 12 cities in five California counties. He develops and manages affordable housing that serves very low-income seniors, families and people with special needs. He oversees the operations of more than 1,700 units in 28 properties with 15 new projects in development throughout Northern California. He leads a senior management team responsible for the organization's new housing development, property management, resident services and financial management. In his role, Chao creates and manages relationships with a broad constituency of funders, community leaders, elected officials and neighborhood partners.

Chao has developed service programs and partnerships that serve as models for the field. Under his leadership, Satellite Housing has instituted or expanded numerous innovative programs, including an in-house paratransit service and landmark programs focused on civic engagement, prevention of social isolation and cutting-edge technology to assist frail seniors and the deaf. He also serves as an industry leader in advocating for policy changes that reduce disparities for low-income people and communities.

Before joining Satellite Housing, he oversaw grants management at the Upper Manhattan Empowerment Zone, the nation's largest empowerment zone initiative. He also has been a loan officer for nonprofit, housing and health care finance at Atlantic Bank of New York.

Chao earned a Bachelor of Arts in architecture at Washington University in St. Louis, where he graduated cum laude in 1994. He earned a Master of Business Administration at the New York University Stern School of Business in 2001. He also participated in Harvard's Achieving Excellence Program.
This post is related to: