Solutions to the Student Debt Crisis in a Time of Economic Distress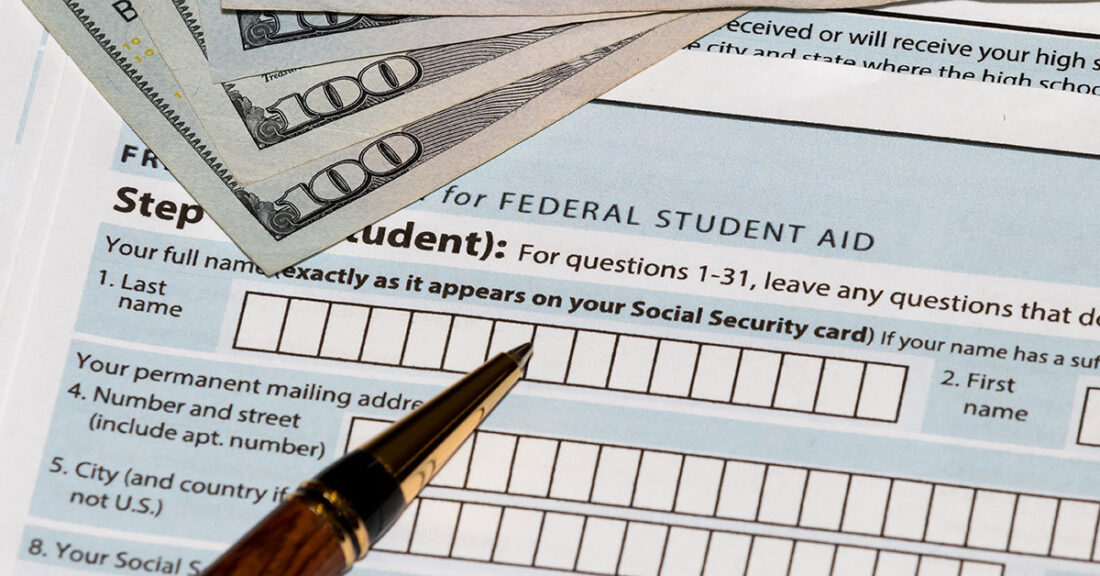 As the coronavirus pandemic undercuts the nation's economy, two publications funded by the Annie E. Casey Foundation spotlight a timely topic: America's student debt crisis.
"Even before the coronavirus pandemic, many Americans were struggling to pay their student loans," says Don Baylor Jr., a senior associate at the Casey Foundation. "The public health crisis has made a bad situation much worse for borrowers."
Both publications offer information on the scope of the issue and strategies for decision makers to consider. The Aspen Institute released the resources — Making the Case: Solving the Student Debt Crisis and How States Can Solve the Student Debt Crisis — before the federal government and many states implemented social distancing guidelines meant to curb the spread of the novel coronavirus.
Student loans are one of the highest sources of debt for Americans — second only to mortgages, according to Making the Case. Across the country, more than 40 million people collectively carry over $1.5 trillion in student loan debt, the publication reports.
Making the Case
Making the Case also shares numerous recommendations for colleges, employers and government officials, including:
limit tuition rates at public colleges;
increase grant-aid and tuition waivers for low- and moderate-income students;
offer incentives for businesses and other employers to provide student-loan repayment benefits and tuition assistance; and
restrict access to federal loan funds for public and private higher education institutions with a history of poor outcomes for students.
The student-debt crisis does not affect all borrowers equally, notes Making the Case. Drawing on numerous studies, it reports large disparities for people of color, women and low-income borrowers. Findings include:
21% of African-American borrowers are behind on their payments, compared to 16% of Latinos and 6% of white borrowers;
the typical African-American borrower owes 95% of their student debt 20 years after enrollment, compared to 6% for white borrowers;
two-thirds of all outstanding student debt is held by women;
first-generation students are twice as likely to be behind on payments than students who are not (12% vs 6%, respectively); and
84% of low-income students using Pell Grants graduate with student debt, compared with 46% who do not qualify for such aid.
How States Can Solve the Student Debt Crisis
The second publication, How States Can Solve the Student Debt Crisis, offers policy avenues for state officials looking to curb current and future student loan burdens. The report poses solutions — centered around three goals — for governors and other state officials:
reducing the cost of college attendance, including by expanding free and low-cost degree programs and offering more tuition assistance to students of color, as well as those who are parents or are from low-income households;
protecting students as they pay down existing debt by regulating student loan servicers and offering debt-forgiveness for borrowers who haven't completed their degrees to re-enroll; and
decreasing existing student debt burdens, including through state tax credits for borrowers, state-sponsored refinancing plans, and loan forgiveness programs for those who enter certain professional sectors, such as health care and education.
Growing calls for bolder action
In recent years, U.S. lawmakers — including 2020 presidential contenders — have made bold calls for action on student debt, including the forgiveness of all student loans.
Under the coronavirus relief package passed by Congress in March 2020, all borrowers with certain federal loans are allowed forbearance until the end of September 2020 without interest. This benefit does not cover loans acquired through private lenders or the Federal Family Education Loan Program (FFELP). In addition, New York has stopped student debt payments owed to the state during the pandemic and has worked with loan servicers to expand payment suspensions for private and FFELP borrowers.
"We hope this difficult time underscores the need for big changes," Baylor says. "We suspect it's going to take numerous polices and coordinated actions among many different actors — including employers, colleges and universities and government officials at all levels — to ensure lasting change that helps students afford their educations without taking on crippling debt."
Read about Casey's efforts to reduce or eliminate debt in the South
This post is related to: