Southern Lawmakers Learn What Works in Juvenile Justice Reform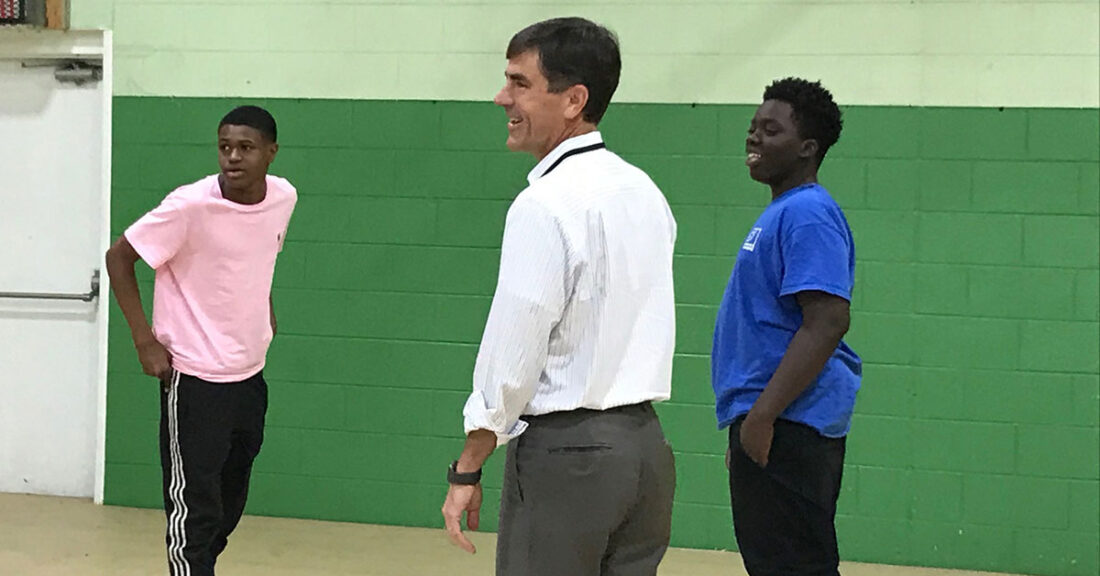 Young people in Florida apprehended by police for minor lawbreaking have alternatives to arrest under a statewide pre-arrest diversion program. The state holds young people accountable through civil citations, which address some low-level offenses outside of the justice system. Lawmakers from eight southern states learned more about this and other promising practices in juvenile justice during a recent nonpartisan, regional gathering led by the National Conference of State Legislatures (NCSL) and sponsored by the Annie E. Casey Foundation.
Lawmakers and their staff came together with a common goal: to learn from other legislators, practitioners, community-based organizations and national experts about effective efforts to reduce juvenile incarceration and, as with the Florida diversion initiative, prevent more young people from entering the justice system in the first place.
"Gathering with legislators from across the country to hear from subject-matter experts and to discuss policies with one another never fails to be productive," says State Sen. Whitney Westerfield of Kentucky, who was participating in his third annual juvenile justice summit for state lawmakers. "Each time we do, our minds are provoked to consider how we can improve our own states by borrowing and building on ideas with which others have experimented."
In addition to Florida's civil citation program, the recent summit featured:
Savannah, Georgia, initiatives including The Front Porch, a multiagency resource center that aims to divert young people before they enter the system, and the Work Readiness Enrichment Program (WREP), which helps local youth connect to work and avoid confinement; and
efforts to transform juvenile probation from various jurisdictions across the country, including Pierce County, Washington. These initiatives have helped improve outcomes for youth on probation by leveraging knowledge of adolescent behavior and using interventions that consistently reduce delinquency, including new and constructive ties with local families and community organizations.
The meeting, held in Savannah in June 2019, enabled lawmakers to meet with young people during a tour of Greenbriar Children's Center, a WREP implementation site. One session was dedicated to the recently reauthorized Juvenile Justice and Delinquency Prevention Act, which made legislators aware of how changes in the federal law might affect their work.
"It can be difficult for legislators to champion policies and practices that seem experimental or unknown," says Liane Rozzell, a senior policy associate at Casey. "Meetings like this are critical for legislators, because they educate themselves about what's actually already working — they learn from one another, the faculty and the site visits."
Learn more about juvenile justice reform
State Leaders Study Virginia Juvenile Justice Transformation
This post is related to: