Virtual Events to Highlight Strategies that Promote Financial Stability, Wealth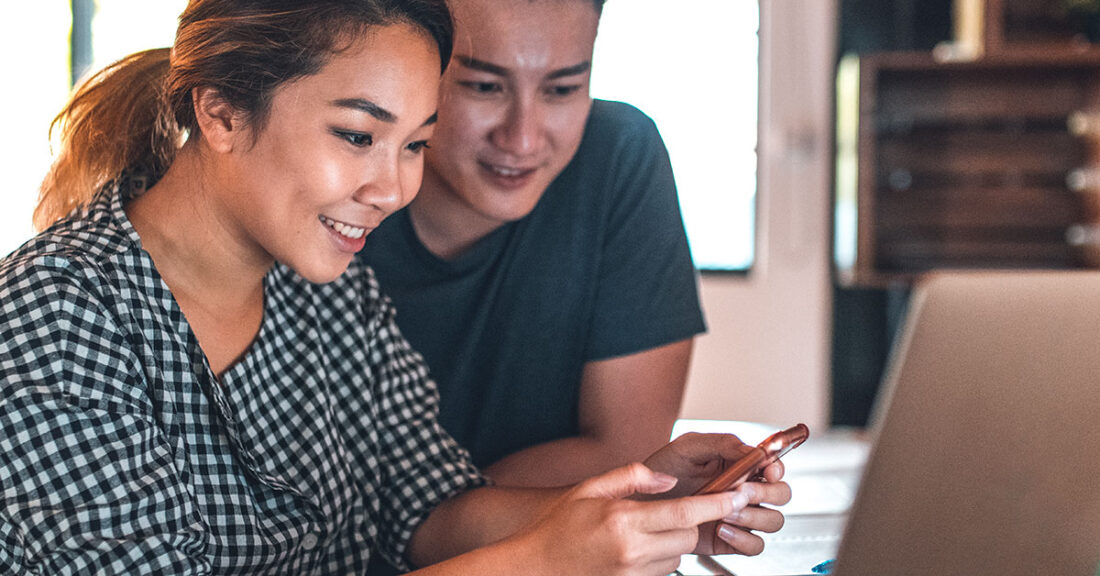 Upcoming events supported by the Annie E. Casey Foundation will highlight effective strategies for reducing debt and increasing financial stability for families and young people — especially those of color — including practices and policies for addressing households' needs during the COVID-19 pandemic.
The events will be hosted by partners of the Casey Foundation's Southern Partnership to Reduce Debt (SPRD) — a multiyear, multistate effort that confronts the racial wealth gap through resolving systemic debt burdens of families and young people in the South, particularly those in communities of color.
Prosperity Summit to focus on economic justice and wealth equity
The 2020 Virtual Prosperity Summit, hosted by Prosperity Now, will bring together professionals — including advocates, funders, researchers and policymakers — from across the nation who are working to enhance financial stability and wealth equity at a time when income inequality is high and many Americans feel financially insecure. The online conference, held from Sept. 30 to Oct. 2, will include sessions on reducing families' debt, increasing household savings and closing the racial wealth gap.
Several sessions will also focus on responses to the COVID-19 pandemic — including a Casey-sponsored panel discussion that will explore how the outbreak has affected students pursuing postsecondary education; the disparate financial burden of higher education on students of color; and strategies and policies that aim to reduce college costs.
Speakers include: Keith Ellison, Minnesota's attorney general; April Ryan, White House correspondent; Daymond John, founder of FUBU; and Edgar Villanueva, author and philanthropy expert.
Register for the conference by Sept. 16
Addressing debt in Texas
The second set of events, the Debt in Texas Virtual Learning Series, spearheaded by Asset Funders Network and the Federal Reserve Bank of Dallas, launches in late September and will explore various forms of debt and their effects on Texans — as well as strategies and practices to help families overcome the financial burdens they face.
Texas, like other Southern states, has a high rate of debt among its residents, especially those in Black and Latino communities. The state ranks second-highest in the nation in the percentage of residents who have debt in collections (44%), according to the Urban Institute.
The virtual sessions include:
The Past: How We Got Here, Thursday, Sept. 24, 10–11:30 a.m. CT
This session will focus on the historical inequities created by the nation's postsecondary education policies and decisions in Texas that have contributed to the current student-debt crisis in the state.
The Present: Where We Are Today, Tuesday, Sept. 29, 10–11:30 a.m. CT (optional networking session to start at 9:30 a.m. CT)
This event will explore racial disparities in student debt and borrower outcomes.
The Future: Where We Want to Go, Thursday, Oct. 1, 9–10:30 a.m. CT
Speakers and attendees in this session will exchange ideas and strategies for addressing student debt and college affordability.
Though the event will focus on Texas, individuals from across the nation are encouraged to attend, including financial-aid representatives, policymakers, funders and advocates.
Register for the virtual learning series
As part of the learning series, additional events also are planned for December 2020 that will focus on the effects of government fines and fees on Texans, especially on people of color, while sessions in February 2021 will explore medical debt. To learn more, contact Anna Crockett.
"Excessive debt is a stubborn obstacle for families, especially those of color, that holds people back in their efforts to build wealth and financial stability," says Don Baylor, a senior associate with the Casey Foundation. "We're glad these virtual events will offer program leaders, funders, policymakers and other stakeholders an opportunity to share effective strategies, practices and policies that can help address the debt crisis facing many families — especially as the COVID-19 pandemic reduces incomes and economic opportunities."
This post is related to: