Young People and Child Welfare Leaders Partner in South Carolina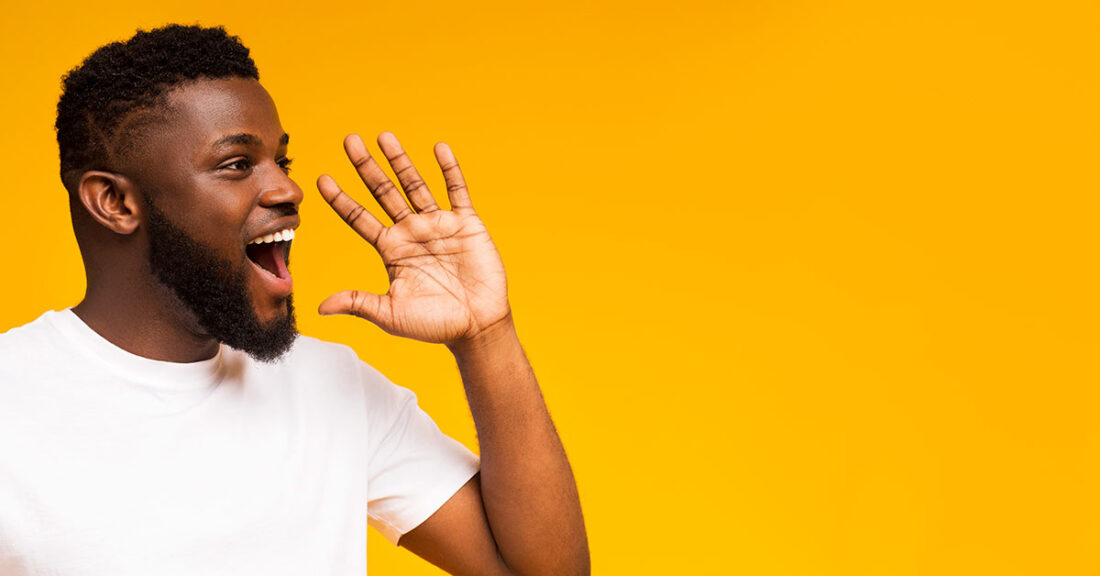 With technical assistance from the Annie E. Casey Foundation, 15 young people who make up a new state youth advisory council — Youth Engagement Advocates! (YEA!) — for South Carolina's Department of Social Services (DSS) are collaborating with the agency to develop solutions that improve the lives of children, young people and their families.
About YEA!
"Having organized online, YEA! is among the first statewide child welfare youth councils ever formed," says Michael Leach, DSS state director, about the group that includes young people from every region of the state, reflecting a diversity of experiences, family structures and racial and ethnic backgrounds. "Their leadership and advocacy efforts have already had an impact on our department's transformation efforts."
Since its inception a few months ago, YEA! has developed a vision and a set of core values to inform its work, helped to educate policymakers through legislative testimony and partnered with others to build public awareness — such as participating in DSS' recent launch of its reform agenda.
Members of YEA! have underscored their mission in letters and emails to agency leaders and policymakers: "We believe strongly that we will not allow our past and its trauma — as some of us have experienced homelessness, institutionalism and incarceration — to define our future, and we will stay committed to advocating for a better tomorrow."
Ranging in age from 16 to 25, YEA! members include high school and college students, young parents, those living in group homes and those living on their own. The group has been building networks of young advocates across the state since its virtual kickoff last summer. Its members meet biweekly by videoconference and are leveraging texting and social media to help develop and strengthen their advocacy agenda with a focus on equity in health care, educational opportunities, affordable housing, transportation and career pathways.
"Our dream is to be a model for others around the country," says Robin Branham, an 18-year-old YEA! member who attends Columbia College. "YEA! We can."
How Casey Is Supporting Youth Leadership
To help sharpen their advocacy and leadership skills, several YEA! members participated in Casey's Activating Youth Engagement Summit, which the Foundation's Jim Casey Youth Opportunities Initiative® hosted in August.
"Attending the virtual summit gave us an opportunity to learn and share ideas from around the country," says Ma'Lajah Forman, a YEA! leader, who is 19 and lives alone after having aged out of foster care. She is studying to become a nurse practitioner while working part time at a pharmacy and full time as a hospital phlebotomist. "We came away inspired and ready to redouble our efforts."
In addition to attending the summit, YEA! members partnered with Blanca Goetz, a Jim Casey Young Fellow from Rhode Island, who has assisted the group by providing training on topics such as leadership development, how to effectively share personal stories and policy advocacy.
YEA!'s work aligns with the Foundation's Thrive by 25 effort, which is dedicating at least half of its investments over the next decade to improving the well-being and prospects of youth and young adults aged 14–24. Working together with young people, Casey seeks to make sure that young people have the family connections, relationships, communities and educational and employment opportunities they need to be able to thrive by 25.
"The Casey Foundation believes deeply in the power of young people to help shape their futures," says Sandra Gasca-Gonzalez, vice president of Casey's Center for Systems Innovation. "Youth advisory councils such as YEA! help us demonstrate that young people should not only have a seat at the table, but they should also be working with us hand-in-hand to decide the menu. We have a unique opportunity to develop and advocate for solutions with young people, not just for them."
Learn More
This post is related to: