Addressing the Needs of Young Parents in Foster Care During COVID-19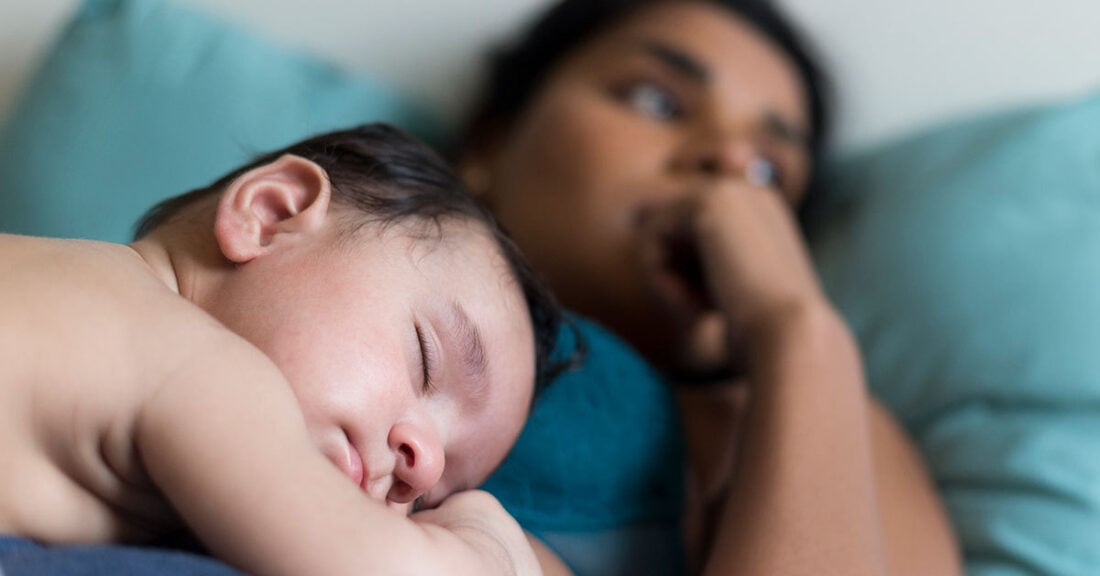 With schools and day care centers in various stages of shutdown, and job losses mounting for millions nationwide, the COVID-19 public health crisis has created acute financial, medical and mental health challenges for young parents in foster care. To thrive, young parents need stable, ongoing support from adults who understand them.
In this Q&A, Pearline Rodriguez, a 19-year-old mother from Staten Island who has been in foster care since she was 13 years old, and Tammi Fleming, a senior associate with the Annie E. Casey Foundation, highlight how child welfare practitioners can more effectively support young parents during this crisis.
Q: How is the pandemic affecting young parents in foster care?
Rodriguez: Having a family network of trusted adults becomes even more critical in moments of crisis, but many of us lack that kind of support. My foster mother, whom I have a good relationship with, was diagnosed with COVID-19, making it impossible for me to return home and grab any additional belongings, for fear of contamination.
Thankfully, my daughter and I have had a place to stay with her father and his family. Their support has lessened common concerns like child care and finances, but that's not the reality for many young parents in foster care. I think about what we would be going through if his family wasn't in the picture. Lack of housing choices and emotional or financial support is the reality for many parents in foster care who don't have a network of caring adults.
Fleming: The global health crisis has revealed glaring holes in the child welfare system — the lack of safe housing options for those in group homes being just one example. Though some challenges are difficult to tackle in the immediate future, we can take other actions that still provide young parents with some emotional and financial support. Finding innovative, strategic ways to assist is critical for leaders in the field.
Networks of supportive adults can take on many forms. For example, partners in our networks have worked with families to identify and create opportunities for respite. Through the ARCH National Respite Network and Resource Center, we researched crisis nurseries that are operating during the pandemic without restrictions in place. It took six partners — including two young parents — two days to contact each of the 100 crisis nurseries. Only 42 were operating, and of that number, a quarter were providing child care for first responders only. What initially started as a long, unhelpful list that caused young families more stress was turned into a useful resource with immediate benefits. This is one example of professionals taking the lead, doing the work and producing a tangible outcome.
Q: What resources are available to young parents?
Rodriguez: An agency with strong child welfare professionals is an invaluable resource and is often the first line of contact for most parents. From mailing young families $500 gift cards to providing teletherapy and virtual meeting opportunities with caseworkers, my agency has created a virtual space of trust and community. I've benefited from regular conversations with individuals who have taken on specific topics they can speak to — for example, financial assistance, parenting advice and mental and emotional well-being.
Community organizations like the Cypress Hills Developmental Corporation have worked to become a "one-stop shop" for families, with onsite volunteers providing guidance to financial and medical resources. Cypress Hills has also helped individuals get tested for COVID-19. As a former intern at Cypress Hills, I benefited from learning the work and finding a mentor. So, it's been great to see firsthand the different ways in which they continue to serve their community.
Fleming: The Casey Foundation, Abell Foundation and the Baltimore Community Foundation have all been supporting a partnership with the Baltimore City Health Department and a Baltimore-based diaper bank — ShareBaby — to help distribute more than 500,000 diapers to parents across the city. Schools and other public agencies or organizations have also provided hot meals, reminding us that great things can happen when a community comes together.
The Family First Act and Chafee Foster Care Program for Successful Transition to Adulthood are two large-scale examples of how child welfare professionals can help guide young families to the support they're entitled to. We can also provide continued support with information about the stimulus checks and access to telehealth and medical services through Medicaid. For emotional and physical wellness, I have five tips for young parents to help reduce stress and anxiety at home.
Child welfare practitioners can be the biggest allies for expectant and parenting youth in care. We should be able to use our collective power to leverage federal resources, make them accessible and provide young families with ongoing support.
Q: How can child welfare and community leaders help young parents?
Rodriguez: Partnering with local community organizations, mental health providers or even local colleges to create a foundation of resources can be a powerful way for us to learn about job opportunities and therapy sessions or make new, valuable connections. Many young parents hold entry-level positions, most of which have either disappeared or have put individuals' health at risk due to the pandemic. Having adult partnerships that can provide — or guide us to — employment opportunities would be an invaluable asset. Checks and gift cards are great ways to provide immediate relief, but we want to be independent and self-sufficient, even well after this health crisis passes.
Fleming: We need to recognize how the COVID pandemic has shifted our social landscape — how people are connecting with each other, making a living, seeing a doctor and receiving an education. Technology has made connectedness between people possible, but it also asks a lot from us. In-person doctor visits for preventive care have dropped, but telemedicine services have spiked since the pandemic hit. Kids are continuing their education through online platforms, but those who have special needs are less likely to receive the additional services that are available in the classroom. We need to continue finding innovative ways to support these young families, particularly the ones that may not have internet access readily available.
In the short term, we can continue cultivating youth-adult partnerships to create valuable resources. In the long term, we must continue partnering with policymakers, advocates and young people to improve policies and practices and redefine what safe spaces for young parents can look like.
Learn how to better support young parents in foster care:
This post is related to: