Campaign Launches to Strengthen 1,000 Black-Owned Businesses in Atlanta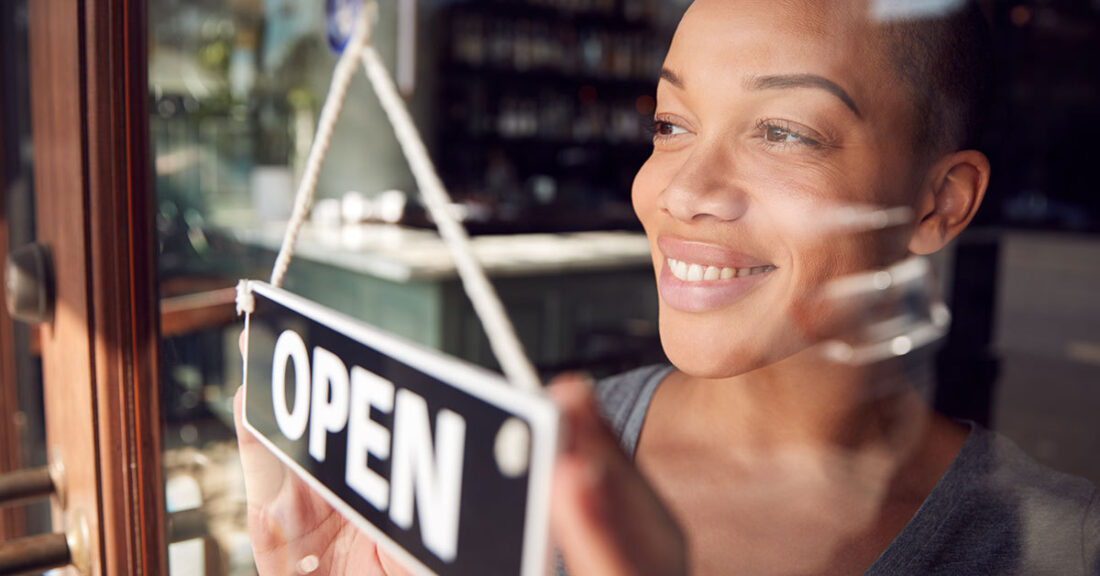 The Atlanta Wealth Building Initiative (AWBI) recently kicked off an effort to help 1,000 Black-owned businesses in Atlanta either hire their first employee or offer living wages to current workers.
Called the Advancing Enterprise Prosperity: 1,000 Black Businesses in 1,000 Days Campaign, the effort will focus on companies in high-growth sectors in Atlanta's Southeast, Southwest and Northwest areas as well as along the Atlanta BeltLine.
The campaign stems from a collaborative — launched by The Kendeda Fund and the Annie E. Casey Foundation in 2017 — that aims to expand community wealth building strategies with an end goal of closing the city's racial wealth gap.
It will utilize a mix of entrepreneur training, technical assistance and funding to help businesses grow and ultimately identify and retain local employees. AWBI will also aid Black-owned businesses in expanding revenue via contracts with anchor institutions and the city government.
"It's important to continue building and implementing innovative initiatives, policies and campaigns that help to preserve and grow Black-owned businesses throughout Atlanta — especially as the COVID-19 pandemic has threatened many businesses in the city," says Erika Smith, a senior associate with the Casey Foundation. "And as the economy continues its recovery, Black-owned businesses will need all the support they can get in avoiding displacement that can result from new businesses, investment and residents coming to Atlanta."
Reducing the racial wealth gap through entrepreneurship
Business assets and savings allow for greater financial diversification and deliver higher returns, on average, when compared to homes, cars and other tangible assets, according to a 2017 report from the Aspen Institute. Otherwise put, entrepreneurship can be an effective way for people of color to create wealth and reduce disparities.
Black entrepreneurs are wealthier than their peers who do not own businesses. Also important: Many black business owners hire from within their communities, which helps to fuel job opportunities in neighborhoods of color, according to a report from the Association for Enterprise Opportunity.
Barriers to Black entrepreneurship in Atlanta
In Atlanta and elsewhere across the country, barriers — including inequities in lending and limited family wealth — can hinder the growth of Black-owned businesses.
Across the city, some 96% of Black-owned firms have no paid employees. This same statistic drops to 72% for companies owned by white people, according to a 2018 report by Prosperity Now. The report, which the Annie E. Casey Foundation, The Kendeda Fund and AWBI commissioned, also found that the average Black-owned business is 11 times less valuable than the average white-owned business.
"In a city that is 52% Black, Black-owned businesses should be thriving with equitable access and representation to procurement opportunities, access to affordable commercial space to grow and age in place, and the ability to leverage their businesses to build generational wealth," says Latresa McLawhorn Ryan, executive director of AWBI. "The 1,000 Black Businesses in 1,000 Days Campaign seeks to make this a reality while overcoming the historical barriers to social and financial capital by creating infrastructure and pathways for revenue growth by working with procurement offices at anchor institutions and providing Black-owned businesses the connections and tools they need to scale and take advantage of procurement opportunities."
Learn more about the 1,000 Black Businesses in 1,000 Days Campaign
This post is related to: