Esther Shin: Bringing Results Thinking to Urban Strategies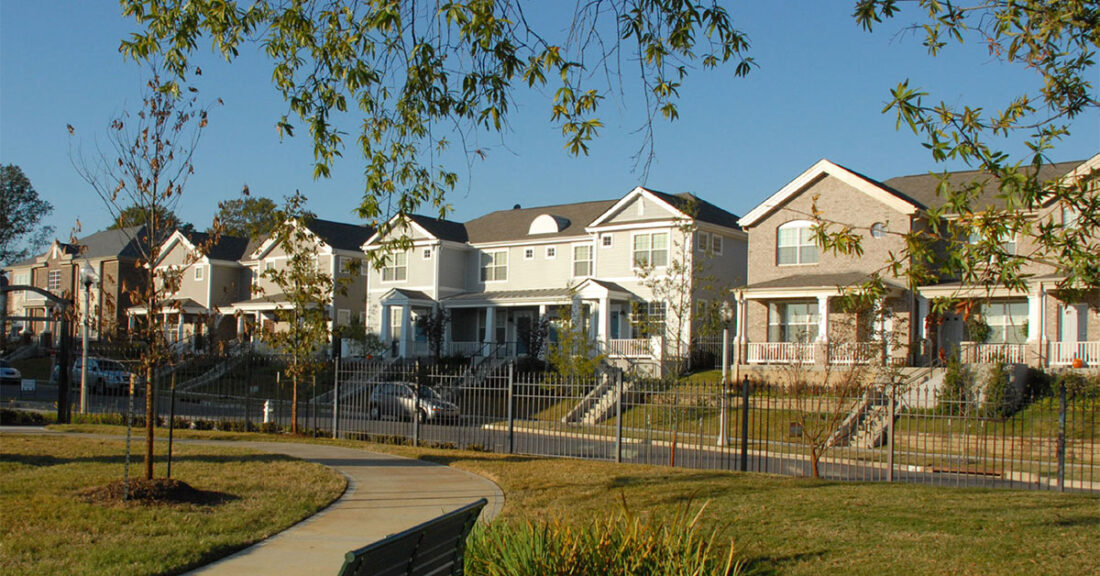 A recent evaluation of the Annie E. Casey Foundation's Children and Family Fellowship® included case studies of individual Fellows who applied the program's leadership lessons to transform the way organizations work on behalf of kids, families and communities. The post below is one of a series of three based on those case studies.
Esther Shin, president of Urban Strategies, Inc. (USI), was a member of the 10th class (2016–2017) of the Annie E. Casey Foundation's Children and Family Fellowship, an intensive leadership program for outstanding social sector executives. Applying tools and skills from the Foundation's Results Count® framework, Shin worked "to get everyone in her organization focused on results and data, and on seeing the child and family in a larger context," says Michelle P. Heelan, director of Human Capital at ICF, the consulting firm that recently completed an evaluation of the Fellowship. "I think all of that was very powerful."
Shin's major accomplishments, according to Heelan, include helping USI and its community partners reframe their top-level result, or the North Star, for their work. That meant a focus on well-being: families are not only stable but thriving. To achieve this result, Urban Strategies needed to hone its economic opportunity, education and health strategies.
In Memphis, for example, the rate of employment and the level of earned income are significant factors that influence whether families are stable and thriving. USI and its community partners provided services that included helping adults secure living-wage employment by removing barriers such as transportation and child care and building financial capacity. Between 2017 and 2019, employment rates and average earned income nearly doubled in the subsidized and mixed-income housing communities served by USI.
Applying the Results Count framework
Shin's employment of three other Children and Family Fellows — Donovan Duncan (class nine), executive vice president; Tyronda Minter (class seven), vice president of educational initiatives; and Kristie Stutler (class 10), southern regional vice president — accelerated the immediate results USI was able to achieve in Memphis and its sites across the country. The four Fellows quickly brought a sharp focus on producing and responding to real-time data.
Gathering information for monthly reports moved from being a compliance requirement to generating data for "data walks" with service partners for continuous improvement. Meetings evolved from one-way status updates to applying the Results Count framework to create shared ways of measuring progress and to use each partner's capability to the fullest.
Community partners also made key contributions to USI's work in Memphis. Memphis HOPE, a collaborative enterprise that USI leads, includes McCormack Baron Salazar, a leading affordable housing developer; the Memphis Housing Authority, which owns the public housing property; the Women's Foundation for a Greater Memphis, which leads fundraising; major employers; resident leaders; the school district; and local service providers such as the Rise Foundation. This collaboration has leveraged over $20 million for families to thrive with support in areas such as job training, job placement, financial empowerment, high-quality early learning and youth development.
Under the Fellows' leadership, USI recharged its partnership in Memphis by gradually introducing Results Count concepts in language accessible to all. A "show, don't tell" approach to getting partners to adopt Results Count methodologies by plugging them directly into the work took time but was ultimately successful. The partners, in turn, have responded positively to the use of the framework, observing that everyone's plans and actions are better synchronized.
Focus on equity
Shin and the USI leadership are working to ensure that all sites analyze the factors that contribute to racial and ethnic disparities in their communities and adjust their program offerings accordingly. The organization has incorporated an equity focus across all of its policies, including changing the composition of its board to better reflect the diversity of the places where USI works and selecting more vendors led by people of color. USI's staff and leadership composition reflects the communities they serve.
In January 2019, USI was one of seven organizations selected to work with the Casey Foundation as hubs that will expand the use of Results Count throughout the social sector. The Foundation chose the hubs for their ability to use Results Count within their organizations, as well as to build the capacity of their partners and affiliates to work in a similar way. The goal of the hub strategy is to enlarge the pool of leaders who have the skills and tools to accelerate measurable, equitable improvements in well-being for children and families across the country.
This post is related to: