Generation Work Tools for Employer Partnerships
Research Roundup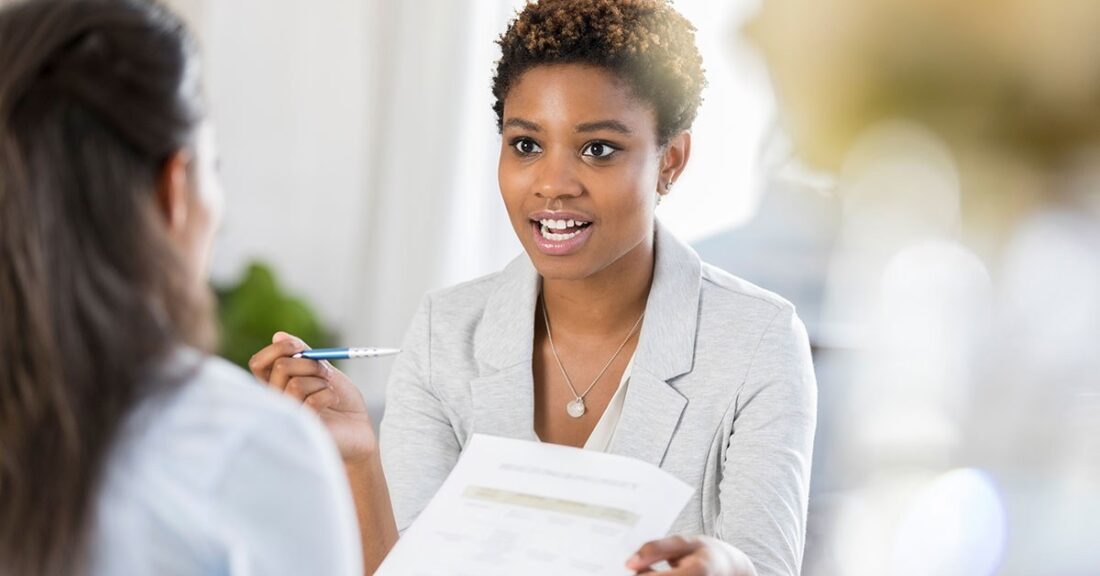 Many young people are ambitious and interested in a diverse array of career fields. Still, too often, young adults — especially those of color and from low-income backgrounds — struggle to obtain the skills, credentials and experiences needed to secure good jobs that pay family-sustaining wages. Systemic inequities in the workforce, education and justice systems have left many young people disconnected from the opportunities they need to thrive in meaningful careers.
In 2015, the Annie E. Casey Foundation launched Generation Work in five cities: Cleveland, Hartford, Indianapolis, Philadelphia and Seattle. These local partnerships are exploring new ways to connect young people, particularly those of color, with the knowledge and experiences they need to succeed in meaningful careers. A key part of that work: Partnering with employers to ensure that young people have paths to good careers — combining best practices from the adult education and training fields with positive youth development strategies.
Below are resources produced by three Generation Work partnerships that contain insights for how organizations that work with youth and young adults can partner more effectively with employers; offer recommendations for employer partners about working with young people; and provide examples for how employers have worked well with youth and young adults.
The Hartford Partnership
Young Adults @ Work: Employment Practices that Motivate Young Adults
This publication from the Generation Work partnership in Hartford, Connecticut, offers insights from interviews conducted in summer 2019 with current and past participants of the initiative's education and training programs. Young people said they were motivated when employer partners set clear expectations, listened to their ideas and fostered respectful environments with frequent communication. In contrast, youth and young adults were demotivated when they encountered negative attitudes at a job site, complicated work processes and equipment and technology that was outdated.
The Cleveland Partnership
Employer Engagement Question Bank
This tool — produced by the Generation Work partnership of Northeast Ohio — provides a list of questions that workforce development organizations can ask to gauge whether an employer is a good fit for the young job seekers they serve. The resource includes questions about working hours, hiring practices and opportunities to advance within a company.
Young Adult Critiques of Workplace Practices
This publication highlights findings from interviews of 32 young adults who were engaged in workforce development services and training with Generation Work partners in Northeast Ohio. Among other things, young people interviewed said they valued employers that put equity first; gave positive feedback when it was due; and offered young people opportunities for promotions and new responsibilities.
The Seattle Partnership
Young Adult Critiques of Workplace Practices
The Seattle partnership produced two publications in 2019 that highlighted young adults' perspectives on local workplace practices. The first paper reported that Generation Z and Millennial Generation Work participants in Seattle believe — among many other things — that some employers provide too few opportunities for young workers to grow into new roles. Many also said that businesses often do not have objective standards for superiors to evaluate their contributions.
The second paper highlighted ways young adults think employers and training providers can help them succeed in their working lives, including helping them determine which types of companies they might want to work for and which kinds of working environments they would thrive in.
Promoting the Career Advancement of Young Adults Before and After COVID-19
This report offers insights into the experiences of Generation Work partner Port Jobs' scholarship recipients — all of whom were young people, ages 18-29 — as they faced the COVID-19 outbreak. The recipients confronted numerous challenges that affected their working lives and educations, including disruptions to child care and loss of working hours because of the pandemic. Port Jobs — which prepares individuals for careers at the Seattle-Tacoma International Airport — is using these insights to work with other local partners to better understand and support young adults whose lives were affected in numerous ways by the pandemic.
Port Jobs Generation Work Interview Guidelines
This set of guidelines includes tips for interviewing young people — including picking a time and place where the interviewee will be comfortable and ending the interview by asking if the young person has any comments or questions. The resource is based on Port Jobs' experience interviewing young adults for job openings.
Insights from Human Resource Employees
This February 2019 report summarizes the most frequently asked questions from human resources staff who contacted references to inquire about young people who listed their roles as consultants for the Generation Work partnership in Seattle on their resumes. Questions included:
How do you know the job candidate?
If you had an opportunity to hire them, would you?
Why do you feel this person would be a good fit for our company?
What are the candidate's biggest strengths and weaknesses?
Among other things, human resources staffers — who mostly represented manufacturing companies — often wanted to explore candidates' communication styles, teamwork abilities, critical thinking skills and dependability.
Learn more about Generation Work:
A Closer Look at Generation Work
Generation Work: Equipping Young People With In-Demand Employment Skills and Credentials
This post is related to: