Tool Kit Shows Apprenticeship Programs How to Advance Equity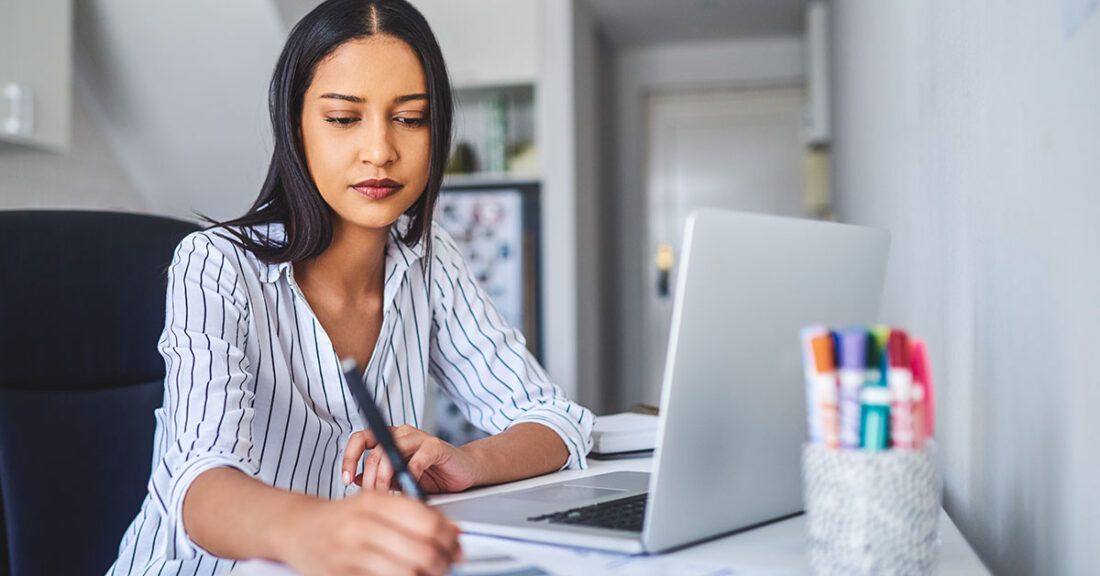 A tool kit funded in part by the Annie E. Casey Foundation explores how apprenticeship programs can promote equitable outcomes for youth and young adults who have been historically marginalized by education and workforce systems — especially young people of color.
Equity in Youth Apprenticeship Programs, produced by the National Alliance for Partnerships in Equity (NAPE), says that apprenticeship programs — which typically allow people to earn credentials and a paycheck while training alongside skilled mentors — can foster equity by:
expanding access to services for people in marginalized communities;
fostering belonging for people of various backgrounds and acknowledging their contributions to classroom learning and the workplace; and
continually improving services to meet these populations' needs.
The publication — produced as part of the Casey-funded Partnership to Advance Youth Apprenticeship (PAYA) led by New America — explains key concepts related to equity, such as the difference between achieving equitable versus equal outcomes. (Equity is giving everyone what they need to be successful, while equality is treating everyone the same, the publication says.) The tool kit also includes exercises for practitioners that teach them about the challenges people from marginalized communities often face that hinder their success — including lacking access to key technology or the funds needed to buy a work uniform.
"Equity must be central to all workforce development strategies serving youth and young adults, especially as the COVID-19 pandemic has changed so many young people's lives," says Allison Gerber, a senior associate at the Casey Foundation. "Apprenticeship programs and organizations serving youth should be adopting an equity lens when analyzing their work and ensuring they are taking steps to serve the needs of youth of all backgrounds."
Key components of an equitable apprenticeship program
The tool kit dives more deeply into what it describes as the three key components of an equitable apprenticeship program.
Expanding access
People from marginalized communities often face barriers to discovering, enrolling and continuing in apprenticeship programs. Limitations span a wide range of issues — including lack of transportation to jobs sites, costs associated with participation at workplaces and inadequate access to technology needed to participate.
The publication breaks down several common barriers and offers ways to overcome them. For instance, to address transportation issues, the publication recommends several actions, including: coordinating carpools; providing some participants with bus passes; and petitioning public transit agencies to add routes to jobs sites. For those who lack needed tools or technology to join a worksite, it recommends setting aside some funds to help participants purchase these items.
Fostering belonging
Programs should work to foster an equitable learning culture where students' contributions are recognized and welcomed in classrooms and job sites regardless of race, ethnicity, disability, gender identity, sex, socio-economic status or the language they speak. To accomplish this, the tool kit recommends, among other things:
hiring staff of varying backgrounds who share the experiences and identities of a diverse array of participants;
ensuring that classroom learning includes lessons about the contributions of people from historically marginalized communities; and
fostering an atmosphere in which everyone feels empowered, safe and committed to the work regardless of background.
Continuously improving
Equity work is never complete and requires persistent action and reflection, the tool kit says. It recommends programs use an improvement framework developed by NAPE that calls for:
building a team to analyze equity issues within the program and recommend solutions;
reviewing research-based publications to better understand the root causes of disparities;
communicating directly with participants from marginalized communities, including through interviews, surveys and focus groups, to better understand their needs; and
analyzing data to identify and continually monitor gaps in outcomes between the majority population and participants from marginalized communities.
This post is related to: