Patricia Duh: Lifting Up Youth Voice in Foster Care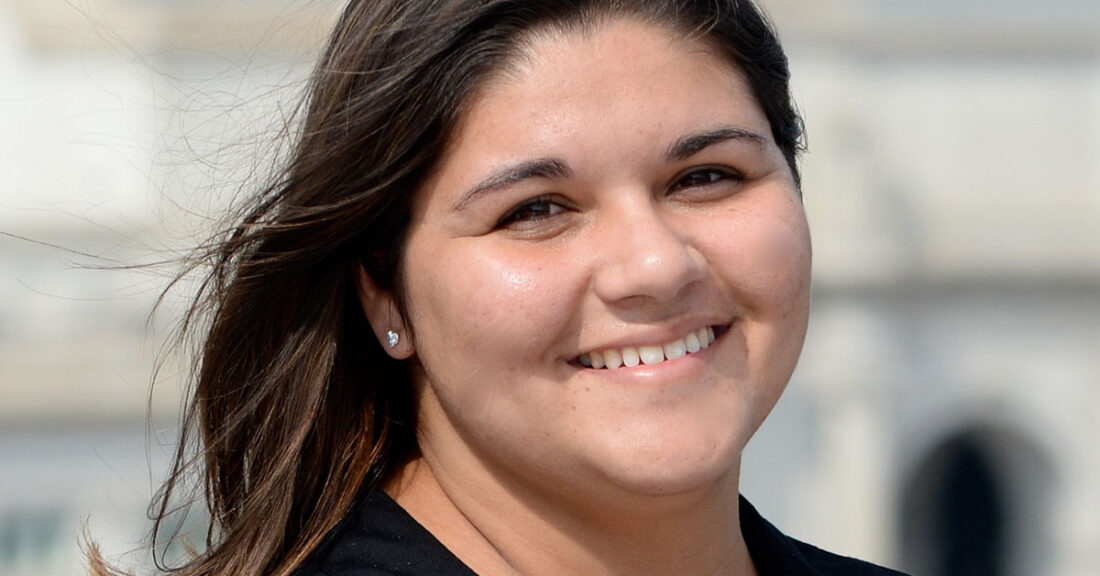 When discussing child welfare challenges and opportunities with policymakers, communities and other audiences, Patricia Duh contributes the unique perspective of a young adult who entered foster care when she was 10 years old and experienced multiple placements before aging out of the system when she was 18. A Jim Casey Young Fellow, she partners with the Annie E. Casey Foundation's Jim Casey Youth Opportunities Initiative® to help advance child welfare policies and practices that effectively meet the needs of young people transitioning from foster care to adulthood.
Duh attended the Jim Casey Initiative's Youth Leadership Institute (YLI) in 2016 as a member of the HI H.O.P.E.S. (Hawai'i Helping Our People Envision Success) Youth Leadership Board, the Jim Casey Initiative's partner in that state. An intensive weeklong gathering, YLI prepares young people from the Jim Casey Initiative's network of 17 sites to take on leadership roles in their communities and in Casey's national work.
In this interview, Duh discusses her work as a Jim Casey Young Fellow and the effect of the COVID-19 pandemic on her efforts to assist young people transitioning out of foster care and into adulthood.
Q: How did you become an advocate for other young people?
Duh: There's been a lot of training. For example, in the Jim Casey Initiative's Young Fellows program, we learned about strategic sharing — how to strategically share one's personal story using data and powerful messages to advocate for changes in policy and practice. This leadership tool has allowed me to strategically share my lived experience in the foster care system with important stakeholders in a way that sparks change and shifts mindsets. This is important — especially during the pandemic when everyone is facing many other challenges — because we are able to respectfully talk about the issues that our young people were and are experiencing and work to find solutions.
I've also participated in Results Count® training, which has taught me how to take a data-driven approach in moving a strategy forward to achieve measurable, equitable improvements in outcomes for children and families. That's been really fun. Learning about Results-Based Facilitation and the Person-Role-System framework has taught me how to move difficult conversations forward among people with different perspectives and roles to keep us on track to creating solutions that can make a difference for young people.
Q: What child welfare issues are you trying to advance?
Duh: EPIC 'Ohana, the organization I currently work for and the sponsoring agency for the HI H.O.P.E.S. Initiative, just launched the Pono Process — Foster Youth Bill of Rights Grievance Process. I am leading this program. We recognized that there was no grievance procedure in Hawai'i for young people in foster care whose rights were being violated. Through the Pono Process, we are hoping to do a multitude of things. We want not only to strengthen communication and team work between young people in care and service providers, but also to have a chance to create deeper systemic changes to address the rights of young people that are not being upheld or honored.
Q: How are you and the organizations you work for responding to the COVID-19 pandemic?
Duh: We have done a lot of work with the Youth Leadership Board in my home site since the pandemic started. In April, we hosted our own virtual town hall. It was really to provide hope and transparent updates to young people and to say, "Now that COVID is here, this is what's happening within the child welfare system." For example, what is happening with extended foster care benefits? I think that the greatest thing from that town hall was the attendance of Elladine Olevao, the child welfare branch administrator for the State of Hawai'i. She provided live, real-time updates on child welfare procedures to keep young people and their families safe during COVID. Overall, it was a great town hall. We had close to 200 people attend.
Q: What kind of activities emerged from that town hall?
Duh: A lot of things came out of that town hall. Many members of HI H.O.P.E.S. Youth Leadership Board partnered with the Hawai'i Community Foundation to develop a COVID enhancement fund for young people 18 and older. One of the needs of young people was basic necessities. An application was created for young people to get assistance from the fund for groceries and toiletries, things like that.
We also decided to do a lot of our in-person events virtually. That was a huge change for us. For example, we had a virtual celebration for our young people who have aged out of foster care and graduated from high school. There is normally a very big event where they fly to one island, and there is great food and great music, and they get together and celebrate these huge milestones. This year, we held the graduation virtually, and it was more intimate. We understood that it was still important to honor the achievements of these very hard-working young people.
We've found that we can still have these meaningful conversations with people online. Many of the things that have changed because of COVID started with the town hall.
Q: Are there other examples of how you are navigating the pandemic?
Duh: One of the things we are trying to do more of is checking in with young people to make sure they are OK. We have built a genuine rapport with the young people here, and we are working to make sure that we start our conversations by asking how they are doing and if we can provide any supports. I think one of the greatest things we have done for young people is provide a lot of updated resources on the EPIC 'Ohana website. There's a Foster Hope Hawai'i app to help young people find out about important resources and housing, education and health. There is a separate page for COVID resources. We want young people to know that there are people working hard to make sure they're OK.
This post is related to: