Solutions to the Student Debt Crisis in a Time of Economic Distress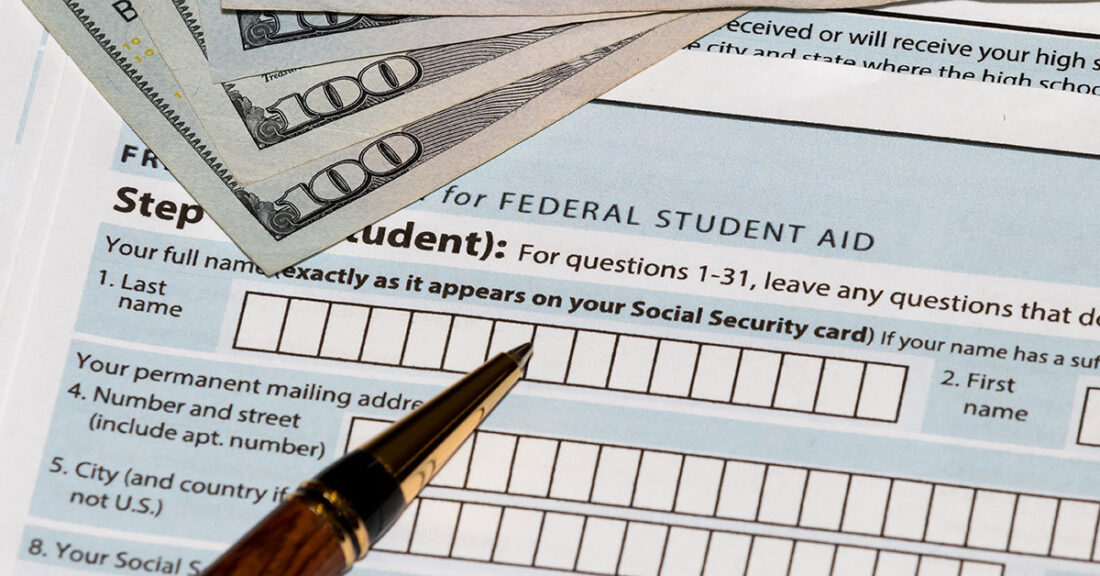 As the coro­n­avirus pan­dem­ic under­cuts the nation's econ­o­my, two pub­li­ca­tions fund­ed by the Annie E. Casey Foun­da­tion spot­light a time­ly top­ic: America's stu­dent debt crisis.
"Even before the coro­n­avirus pan­dem­ic, many Amer­i­cans were strug­gling to pay their stu­dent loans," says Don Bay­lor Jr., a senior asso­ciate at the Casey Foun­da­tion. ​"The pub­lic health cri­sis has made a bad sit­u­a­tion much worse for borrowers."
Both pub­li­ca­tions offer infor­ma­tion on the scope of the issue and strate­gies for deci­sion mak­ers to con­sid­er. The Aspen Insti­tute released the resources — Mak­ing the Case: Solv­ing the Stu­dent Debt Cri­sis and How States Can Solve the Stu­dent Debt Cri­sis — before the fed­er­al gov­ern­ment and many states imple­ment­ed social dis­tanc­ing guide­lines meant to curb the spread of the nov­el coronavirus.
Stu­dent loans are one of the high­est sources of debt for Amer­i­cans — sec­ond only to mort­gages, accord­ing to Mak­ing the Case. Across the coun­try, more than 40 mil­lion peo­ple col­lec­tive­ly car­ry over $1.5 tril­lion in stu­dent loan debt, the pub­li­ca­tion reports.
Mak­ing the Case
Mak­ing the Case also shares numer­ous rec­om­men­da­tions for col­leges, employ­ers and gov­ern­ment offi­cials, including:
lim­it tuition rates at pub­lic colleges;
increase grant-aid and tuition waivers for low- and mod­er­ate-income students;
offer incen­tives for busi­ness­es and oth­er employ­ers to pro­vide stu­dent-loan repay­ment ben­e­fits and tuition assis­tance; and
restrict access to fed­er­al loan funds for pub­lic and pri­vate high­er edu­ca­tion insti­tu­tions with a his­to­ry of poor out­comes for students.
The stu­dent-debt cri­sis does not affect all bor­row­ers equal­ly, notes Mak­ing the Case. Draw­ing on numer­ous stud­ies, it reports large dis­par­i­ties for peo­ple of col­or, women and low-income bor­row­ers. Find­ings include:
21

% of African-Amer­i­can bor­row­ers are behind on their pay­ments, com­pared to

16

% of Lati­nos and

6

% of white borrowers;
the typ­i­cal African-Amer­i­can bor­row­er owes

95

% of their stu­dent debt

20

years after enroll­ment, com­pared to

6

% for white borrowers;
two-thirds of all out­stand­ing stu­dent debt is held by women;
first-gen­er­a­tion stu­dents are twice as like­ly to be behind on pay­ments than stu­dents who are not (

12

% vs

6

%, respec­tive­ly); and

84

% of low-income stu­dents using Pell Grants grad­u­ate with stu­dent debt, com­pared with

46

% who do not qual­i­fy for such aid.
How States Can Solve the Stu­dent Debt Crisis
The sec­ond pub­li­ca­tion, How States Can Solve the Stu­dent Debt Cri­sis, offers pol­i­cy avenues for state offi­cials look­ing to curb cur­rent and future stu­dent loan bur­dens. The report pos­es solu­tions — cen­tered around three goals — for gov­er­nors and oth­er state officials:
reduc­ing the cost of col­lege atten­dance, includ­ing by expand­ing free and low-cost degree pro­grams and offer­ing more tuition assis­tance to stu­dents of col­or, as well as those who are par­ents or are from low-income households;
pro­tect­ing stu­dents as they pay down exist­ing debt by reg­u­lat­ing stu­dent loan ser­vicers and offer­ing debt-for­give­ness for bor­row­ers who haven't com­plet­ed their degrees to re-enroll; and
decreas­ing exist­ing stu­dent debt bur­dens, includ­ing through state tax cred­its for bor­row­ers, state-spon­sored refi­nanc­ing plans, and loan for­give­ness pro­grams for those who enter cer­tain pro­fes­sion­al sec­tors, such as health care and education.
Grow­ing calls for bold­er action
In recent years, U.S. law­mak­ers — includ­ing 2020 pres­i­den­tial con­tenders — have made bold calls for action on stu­dent debt, includ­ing the for­give­ness of all stu­dent loans.
Under the coro­n­avirus relief pack­age passed by Con­gress in March 2020, all bor­row­ers with cer­tain fed­er­al loans are allowed for­bear­ance until the end of Sep­tem­ber 2020 with­out inter­est. This ben­e­fit does not cov­er loans acquired through pri­vate lenders or the Fed­er­al Fam­i­ly Edu­ca­tion Loan Pro­gram (FFELP). In addi­tion, New York has stopped stu­dent debt pay­ments owed to the state dur­ing the pan­dem­ic and has worked with loan ser­vicers to expand pay­ment sus­pen­sions for pri­vate and FFELP borrowers.
"We hope this dif­fi­cult time under­scores the need for big changes," Bay­lor says. ​"We sus­pect it's going to take numer­ous polices and coor­di­nat­ed actions among many dif­fer­ent actors — includ­ing employ­ers, col­leges and uni­ver­si­ties and gov­ern­ment offi­cials at all lev­els — to ensure last­ing change that helps stu­dents afford their edu­ca­tions with­out tak­ing on crip­pling debt."
Read about Casey's efforts to reduce or elim­i­nate debt in the South
This post is related to: