Using Results Count Skills to Build A Strong Social Safety Net for Kentuckians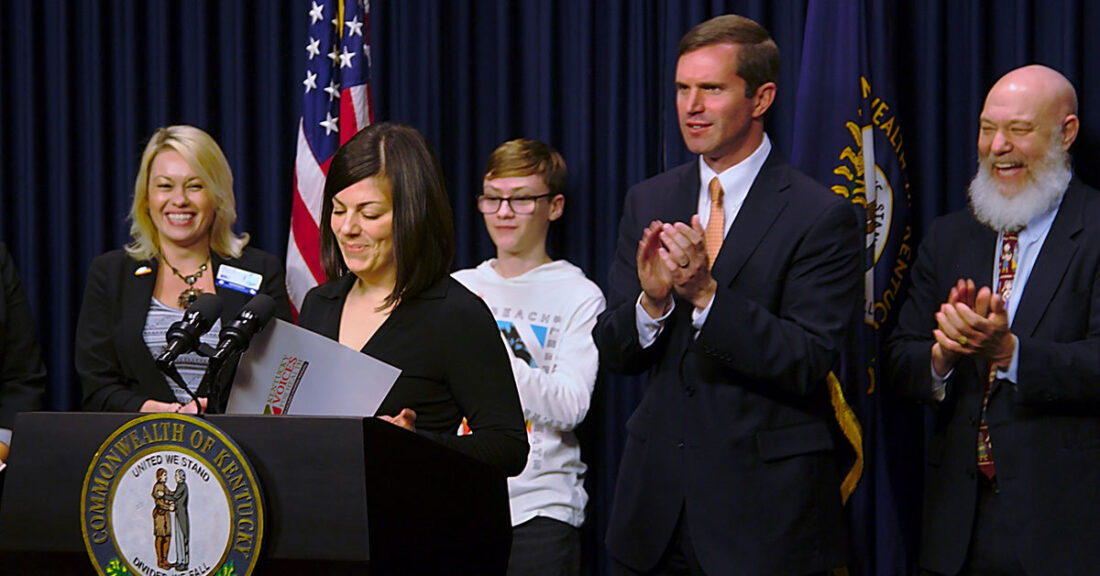 In Kentucky, a group of advocates worked to preserve Medicaid access for millions of residents across the state. One key to their success? Results Count®, the Annie E. Casey Foundation's unique results-based leadership approach.
Aligning Leaders
Results Count is a core component of the Children's Health Leadership Network (CHLN) program. Funded by three nonprofits — the Casey Foundation, the David and Lucile Packard Foundation and The Atlantic Philanthropies — CHLN strives to help leaders build the skills, experiences and networks necessary to advance child health policy and improve child well-being.
The Kentucky team, part of a statewide coalition called ThriveKY, participated in CHLN from 2018 to 2019. By the program's end, they had realized a significant victory: protecting Medicaid access without work requirements for 1.4 million Kentuckians, including 551,000 children.
Building a Results Count Skill Set
The Results Count approach and its high action and high alignment framework aided the team's efforts in a number of ways.
Dustin Pugel, an analyst for the Kentucky Center for Economic Policy, found the power mapping sessions particularly useful. This work "involved trying to understand who the primary movers of an issue are and how to bring in other people.
Emily Beauregard, executive director of Kentucky Voices for Health, appreciated the sessions on tailoring messages to your audience and clearly communicating a desired result. "If you frame your story around impact rather than policy language or data, it's going to be much more engaging," she explains.
The group also had plenty of practice leveraging data. To better understand how the proposed limits to Medicaid would affect Kentuckians in different areas, the leaders parsed out county-level data. They found that up to 40% of residents in Eastern Kentucky's rural counties relied on Medicaid. They also noted that the proposed changes would cause some local hospitals to close, expanding the consequences to even more Kentuckians.
Eventually, the coalition members began to think bigger—about what they wanted to achieve as a collective force. ThriveKY's mission has since broadened beyond defending Medicaid to focus on building a strong social safety net for all Kentuckians.
ThriveKY's Next Act
As ThriveKY sets its sights on advocating for the basic needs of all Kentuckians, Beauregard, Pugel and other coalition members will continue putting their Results Count skills to work. As they pursue racial equity in children's health, they are also building a more diverse coalition and reaching out to community groups, health centers, housing programs and the Urban League.
"The Kentucky team has used every advocacy strategy — administrative, legislative and judicial — to advance the health and well-being of children and families," said Jann Jackson, a senior associate with the Casey Foundation. "Their experience is a powerful example of working across multiple state administrations and facing both obstacles and opportunities to achieve results."
Meet the 2020–21 class of the Children's Health Leadership Network
This post is related to: