What Is Generation Alpha?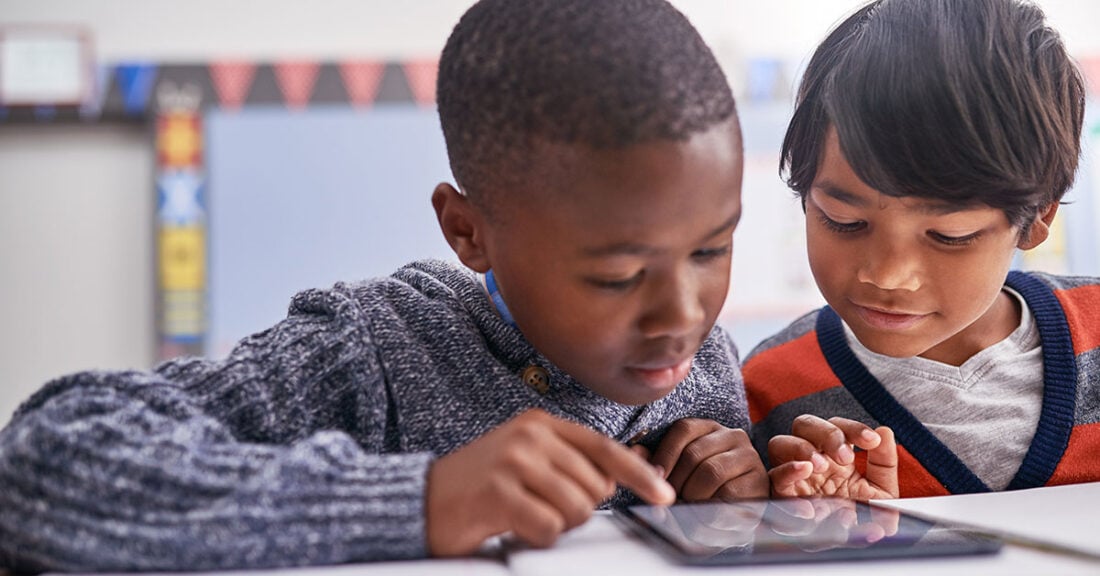 Kids in the Generation Alpha club are the first generation to be born entirely within the 21st century. They're immersed in technology and described by diversity in key areas, including their race and ethnicity, family structure and family finances. They're also the first generation to experience an early childhood defined by the coronavirus pandemic.
This post takes a closer look at what we know — for now — about America's youngest citizens.
Frequently asked questions about Generation Alpha
What birth years define Generation Alpha?
The term Generation Alpha refers to the group of individuals born between 2010 and 2025. This is the generation after Gen Z.
How large is Generation Alpha?
Every nine seconds, a member of Generation Alpha is born in the United States. Every week, 2.5 million members are born worldwide. By 2025 — when one age group gives way to another — Generation Alpha will be nearly 2 billion members strong across the globe, according to social analyst Mark McCrindle.
Who came before Generation Alpha?
Generation Z came before Generation Alpha. Members of Generation Z were born between 1995 to 2010. Generation Z follows members of Generation Y, more commonly known as Millennials, who were born between 1980 and 1995.
One way to envision how these groups fit together: Members of Generation Alpha are often the children of Millennials and the younger siblings of Generation Z.
How does Generation Alpha compare to Generation Z?
Comparing Generation Alpha versus Generation Z statistics — much like the groups' members themselves — are still developing. However, if current trends hold, Generation Alpha kids will be more racially and ethnically diverse than their Generation Z counterparts. Members of Generation Alpha will also be more likely to go to college, more likely to grow up in a single-parent household and more likely to be surrounded by college-educated adults.
While members of both age groups have grown up with technology at their fingertips, Generation Alpha kids have a key advantage. As McCrindle puts it: "They are the most materially endowed and technologically literate generation to ever grace the planet!"
How diverse is Generation Alpha?
In the United States, white people represent a shrinking share of the nation's population. For instance: In 2010, the first year that Generation Alphas were born, 51% of kids ages 0 to 4 were white. In 2018, the most recent year of data on record, just 49% of kids in this same age range were white.
With census population projections estimating that America will become minority white by 2045, it's safe to say that Generation Alpha kids are on track to become the nation's most racially and ethnically diverse generation yet.
What do we know about Generation Alpha and technology?
Generation Alpha kicked off the same year that Apple launched its iPad, Instagram made its debut and the American Dialect Society crowned "app" as its word of the year. Surrounded by technology from the get-go, this group views digital tools as omnipresent — not just a trendy accessory.
Growing up logged on and linked up — aided by the likes of Siri and Alexa and engrossed in videos and all things visual — can have its advantages, including greater digital literacy and adaptability. But a childhood defined by technology can also create challenges, such as shorter attention spans and delayed social development, experts warn.
What do we know about Generation Alpha and educational attainment?
From 2010 to 2019 — the first nine years of Generation Alpha births — the United States saw educational attainment improve among adults between the ages of 25 and 34. During this time frame, adults grew more likely to hold an associate (8% to 9%), bachelor's (22% to 26%) or graduate (9% to 11%) degree as their highest level of educational attainment. Not surprisingly, the share of adults who didn't graduate from high school (13% to 8%) and only graduated from high school (48% to 46%) fell during this same time frame.
If these trends hold, Generation Alpha kids will be more likely to grow up surrounded by college-educated adults compared to prior generations. And, once in the classroom, they will be more likely to extend their own academic careers and earn a college degree.
What do we know about Generation Alpha and family structure?
In Generation Alpha's first year, the share of kids growing up in a single-parent family was 34%. Twenty years prior — in 2000 — this same statistic was only 31%. If this trend holds, Generation Alpha kids will be more likely to live in single-parent households — and in greater numbers — than any age group before them.
Historically, kids in single-parent households have been more likely to struggle compared to their peers in two-parent families. For instance, kids raised by just one parent run a higher risk of dropping out of school, experiencing an early pregnancy and divorcing their spouse in adulthood.
How has the COVID-19 pandemic impacted Generation Alpha?
While some experts are already calling COVID-19 a "defining moment" for Generation Alpha, it's still too early to know exactly how the pandemic will impact America's families and future.
Here's what we do know: In early 2020, when the coronavirus pandemic forced schools and most employers to operate remotely, technology came to the rescue. For many kids — including the oldest members of Generation Alpha, now in elementary school — screen time soared, with the screens themselves doubling as classroom blackboards and emergency babysitters. At the same time, families recoiled into their homes, play dates stopped and extracurricular activities were canceled.
Pre-pandemic, experts projected that Generation Alpha kids would follow in the activist footsteps of Generation Z and keep sustainability near the top of their priority list. Now, COVID-19's radical reset of societal norms could further intensify this age group's interest in reimagining a greener, healthier world.
What do we know about Generation Alpha and family finances?
In the United States today, in 2019, 17% of all children — nearly 12 million kids total — are living in poverty. While the share of kids living in poverty has fluctuated over the past decade, the gap between the haves and the have-nots has never been wider, according to U.S. Census Bureau figures. At the same time, the nation's Black-white income gap isn't closing, with the median income for Black households falling $33,000 short of white households in 2018, per the Pew Research Center.
Unfortunately, these gaps — reported pre-pandemic — are not likely to improve anytime soon. In April 2020, about half of lower-income Americans reported household job or wage losses due to COVID-19. Among Hispanic adults, this statistic jumped even higher — to 61% — according to Pew.
For Generation Alpha kids growing up in America's poorest households, the challenges intertwined in their family finances are wide ranging and long lasting. Poverty elevates a child's risk of experiencing behavioral, social-emotional and health challenges. Child poverty also reduces skill-building opportunities and academic outcomes, undercutting a young student's capacity to learn, graduate from high school and more.
How can I learn more information about Generation Alpha?
Generation Alphas are still arriving — and so are the data for this age group.
A few resources to explore now include: