What the Statistics Say About Generation Z
Featuring New Gen Z Population and Poverty Data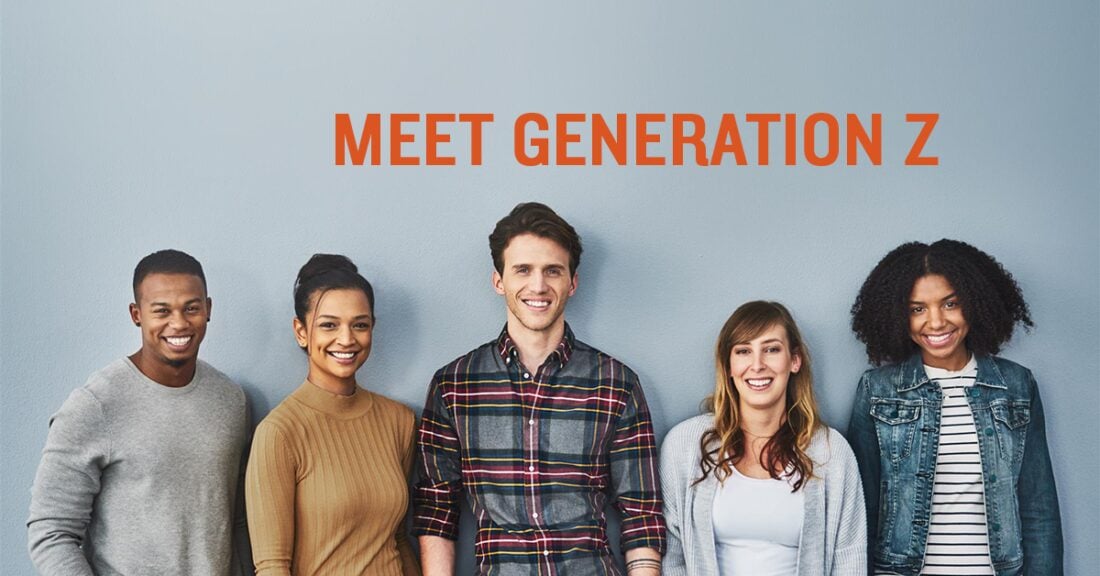 Meet Gen­er­a­tion Z. Born between 1997 and 2012, they are ​"racial­ly and eth­ni­cal­ly diverse, pro­gres­sive and pro-gov­ern­ment" accord­ing to Pew Research Cen­ter. They're also sand­wiched between mil­len­ni­als — born between 1981 and 1996 — and Gen­er­a­tion Alpha, which is adding mem­bers through 2025.
Called Gen­er­a­tion Z or ​"Zoomers," span­ning ages 10 to 25 as of 2022, the young adult mem­bers of this group have become a pow­er­ful force in recent elec­tions — and with 8.3 mil­lion Gen Zers turn­ing 18 since the Novem­ber 2000 elec­tion, all signs indi­cate that their strength will con­tin­ue to grow. Some esti­mates have pre­dict­ed that Gen Z will make up 17% of eli­gi­ble vot­ers in 2024 and 35% in 2036.
This post explores how life has changed over the last two decades for Gen­er­a­tion Z. It high­lights key sta­tis­tics from 2000 to 2021, as well as some new data from 2022 when avail­able, large­ly based on the Annie E. Casey Foundation's KIDS COUNT® Data Center.
Check out Our Gen Z Core Char­ac­ter­is­tics Blog Post for More Infor­ma­tion on What Gen­er­a­tion Z Values
Pop­u­la­tion, Demo­graph­ics and Diversity
The nation's child pop­u­la­tion grew from near­ly 72.4 mil­lion kids to almost 73.4 mil­lion kids. Despite this growth, the share of kids shrunk — from 26% to 22% — dur­ing this same time­frame. It also grew more racial­ly and eth­ni­cal­ly diverse. The share of white kids fell from 61% to 50% dur­ing the 18-year Gen Z win­dow on record. This same trend occurred in the adult pop­u­la­tion, with the share of white adults drop­ping from 72% to 63%. Chil­dren in immi­grant fam­i­lies grew more com­mon, jump­ing from 19% to 25% of the country's total child population.
Pover­ty
&

Edu­ca­tion, Fos­ter Care and Teen Pregnancy

The share of kids liv­ing in pover­ty arced with Gen­er­a­tion Z—starting at 17% in 2000 before climb­ing and peak­ing at 23% in 2011 and 2012 and then falling back down to 18% by 2018. The per­cent­age of teenagers, ages 16 to 19, who were out of school and also with­out a high school diplo­ma dropped from 11% to 4%. The share of young adults, ages 18 to 24, who were enrolled in or fin­ished with col­lege increased from 36% to 49%.
Preg­nan­cy, Par­ent­ing and Fos­ter Care
The like­li­hood of chil­dren, birth to age 17, being in fos­ter care dipped slightly—from 8% to 6%. Teen births dropped with Gen­er­a­tion Z—going from 48 to just 17 births per 1,000 girls ages 15 to 19. Women grew more like­ly to be unmar­ried when giv­ing birth, with this sta­tis­tic jump­ing from 33% to 40%. Chil­dren liv­ing in sin­gle-par­ent fam­i­lies grew more common—rising from 31% to 35% of the total child population.
Men­tal Health Statistics
As mem­bers of Gen­er­a­tion Z have grown up, the share of chil­dren with­out health care cov­er­age has dwin­dled. Nation­wide, 10% of kids ages 18 and under—more than 7.6 mil­lion chil­dren total—lacked health insur­ance in 2008, which is the ear­li­est data set on record in the KIDS COUNT Data Cen­ter. Over the course of a decade, this rate has dropped to 5%, leav­ing just over 4 mil­lion kids with­out health care cov­er­age in 2018.
At the same time, mem­bers of Gen­er­a­tion Z are sig­nif­i­cant­ly more like­ly (27%) than oth­er gen­er­a­tions, includ­ing mil­len­ni­als (15%) and Gen Xers (13%), to report their men­tal health as fair or poor, accord­ing to a sur­vey con­duct­ed on behalf of the Amer­i­can Psy­cho­log­i­cal Asso­ci­a­tion. Not sur­pris­ing­ly, America's younger gen­er­a­tions are also more like­ly to have received treat­ment or ther­a­py from a men­tal health pro­fes­sion­al: 37% of Gen­er­a­tion Z and 35% of mil­len­ni­als have report­ed doing so com­pared to just 26% of Gen Xers and 22% of baby boomers.
Learn more about Gen­er­a­tion Z
Go to the KIDS COUNT Data Cen­ter for the lat­est sta­tis­tics on chil­dren and fam­i­lies Read what we've learned about Gen­er­a­tion Alpha—the age group after Gen­er­a­tion Z.
Core Char­ac­ter­is­tics of Gen­er­a­tion Z
Social Issues Impor­tant to Gen­er­a­tion Z
Gen­er­a­tion Z and Edu­ca­tion
What Is Gen­er­a­tion Alpha?
The Chang­ing Child Pop­u­la­tion of the Unit­ed States
This post is related to: