What the Statistics Say About Generation Z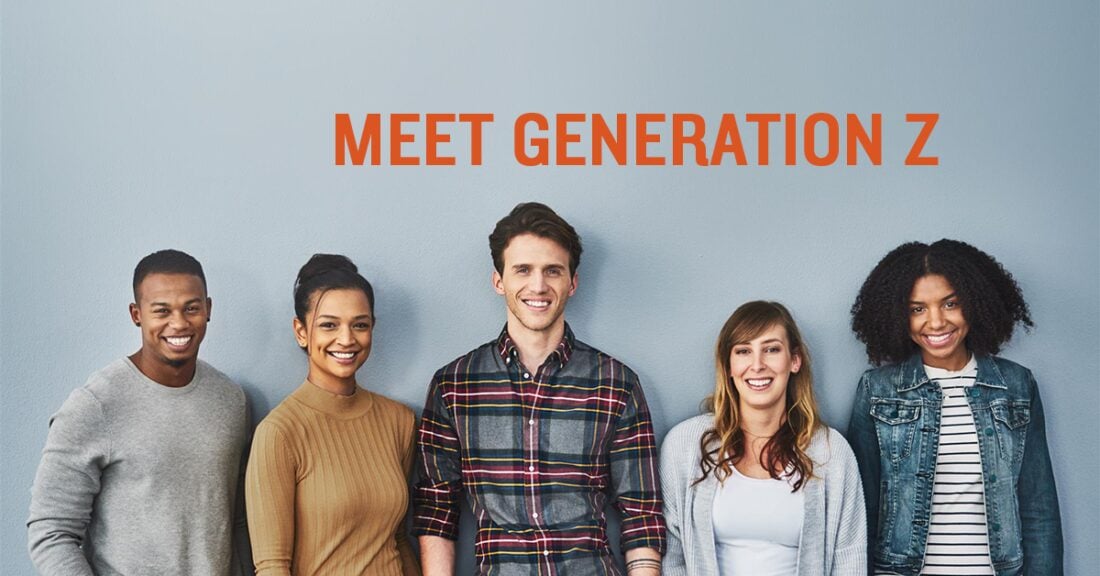 Meet Generation Z. Born between 1995 and 2010, they are "racially and ethnically diverse, progressive and pro-government" according to Gen Z data from the Pew Research Center. They're also sandwiched between millennials — born between 1980 and 1995 — and Generation Alpha, which is adding members through 2025.
Key statistics about Generation Z today
Called Generation Z, the age group's oldest members are in their early 20s and more than 20 million are eligible to vote in November 2020. This post explores how life has changed, so far, for Generation Z. It compares select statistics from 2000 to 2018 — the most distant and most recent year of data offered for many items in the Annie E. Casey Foundation's KIDS COUNT Data Center.
Population, Demographics and Diversity
The nation's child population grew from nearly 72.4 million kids to almost 73.4 million kids. Despite this growth, the share of kids shrunk — from 26% to 22% — during this same timeframe. It also grew more racially and ethnically diverse. The share of white kids fell from 61% to 50% during the 18-year Gen Z window on record. This same trend occurred in the adult population, with the share of white adults dropping from 72% to 63%. Children in immigrant families grew more common, jumping from 19% to 25% of the country's total child population.
Poverty & Education, Foster Care and Teen Pregnancy
The share of kids living in poverty arced with Generation Z—starting at 17% in 2000 before climbing and peaking at 23% in 2011 and 2012 and then falling back down to 18% by 2018. The percentage of teenagers, ages 16 to 19, who were out of school and also without a high school diploma dropped from 11% to 4%. The share of young adults, ages 18 to 24, who were enrolled in or finished with college increased from 36% to 49%.
Pregnancy, Parenting and Foster Care
The likelihood of children, birth to age 17, being in foster care dipped slightly—from 8% to 6%. Teen births dropped with Generation Z—going from 48 to just 17 births per 1,000 girls ages 15 to 19. Women grew more likely to be unmarried when giving birth, with this statistic jumping from 33% to 40%. Children living in single-parent families grew more common—rising from 31% to 35% of the total child population.
Mental Health Statistics
As members of Generation Z have grown up, the share of children without health care coverage has dwindled. Nationwide, 10% of kids ages 18 and under—more than 7.6 million children total—lacked health insurance in 2008, which is the earliest data set on record in the KIDS COUNT Data Center. Over the course of a decade, this rate has dropped to 5%, leaving just over 4 million kids without health care coverage in 2018.
At the same time, members of Generation Z are significantly more likely (27%) than other generations, including millennials (15%) and Gen Xers (13%), to report their mental health as fair or poor, according to a survey conducted on behalf of the American Psychological Association. Not surprisingly, America's younger generations are also more likely to have received treatment or therapy from a mental health professional: 37% of Generation Z and 35% of millennials have reported doing so compared to just 26% of Gen Xers and 22% of baby boomers.
Learn more about Generation Z
Go to the KIDS COUNT Data Center for the latest statistics on children and families Read what we've learned about Generation Alpha—the age group after Generation Z.
Core Characteristics of Generation Z
Social Issues Important to Generation Z
Generation Z and Education
What Is Generation Alpha?
The Changing Child Population of the United States
This post is related to: