Generation Z and Mental Health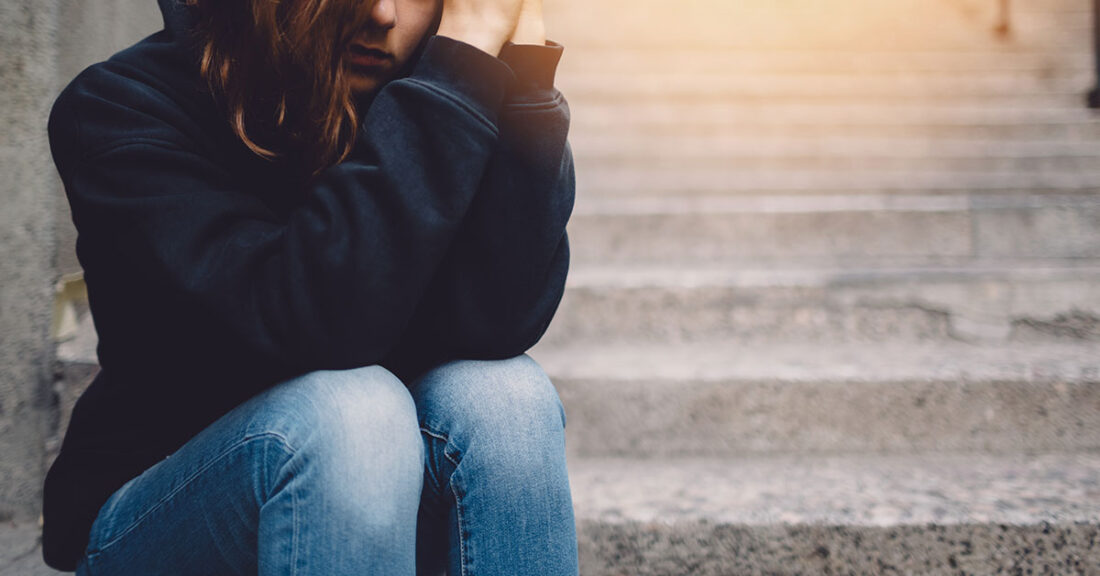 Members of Generation Z — individuals born between 1995 and 2010 — are growing up in an age of increased stress and anxiety. Some 70% of teens across all genders, races and family-income levels say that anxiety and depression are significant problems among their peers, according to the Pew Research Center.
Generation Z Battles Anxiety and Depression
Just 45% of Gen Zers report that their mental health is very good or excellent, according to the American Psychological Association. All other generation groups fared better on this statistic, including Millennials (56%), Gen Xers (51%) and Boomers (70%).
While Generation Z has been called the most depressed generation, members of this group are more likely than their older peers to seek out mental health counseling or therapy. Some 37% of Gen Zers — a higher rate than any previous generation — report having worked with a mental health professional
Why Is Generation Z so Depressed?
Gen Z faces chronic stress from many factors including school shootings, student debt, joblessness and even politics.
Technology plays a role, too. Growing up in a hyper-connected world can evoke intense feelings of isolation and loneliness in some youth. It can also fuel a steady drumbeat of negative news stories, a fear of missing out, and shame in falling short of a social media-worthy standard.
Instagram, for instance, has been found to negatively impact the mental health of teenagers, according to a Wall Street Journal report. The popular photo-based social media platform is particularly hard on young women; it is credited with worsening body image issues for 1 in every 3 teenage girls, the report says.
Generation Z and Suicide
The suicide rate for individuals of all ages in the United States increased 30% from 2000 to 2016 and peaked for youth in 2017, according to a new study by the JAMA Network of medical journals. Contributing to the high youth depression and suicide rates in America are social media use and a greater willingness of families and officials to acknowledge suicide as a cause of death, the JAMA study authors said.
Data shows that suicide rates vary across genders and races or ethnicities.
Women are more likely to attempt suicide but men are more likely to die by suicide, per the National Institute of Mental Health. In 2018, for instance, the suicide rate for men was 3.7 times higher than it was for women, and white men represented 70% of these fatalities.
For young adults between the ages of 15 to 24, non-Hispanic American Indians have the highest suicide rate followed by Alaska Natives and white youth. Rates remain low among both Black and Hispanic youth as well as Asian or Pacific Islanders, according to data from the Centers for Disease Control and Prevention. Still, Gen Zers of color are more likely than their white peers to encounter issue-specific stress, such as fears tied to food insecurity, housing instability or debt.
For young people from historically underrepresented communities, drawing on cultural roots through evidence-based programs offer the greatest opportunities for preventing suicide.
Explore data on teen deaths by accident, homicide or suicide by state, as well as how to reduce the teen death rate.
Mental Health of Generation Z People of Color
In communities of color, mental illness and mental health care is often stigmatized.
University of Texas at Austin professor Melissa DuPont-Reyes surveyed 667 sixth-graders from an urban school system in Texas. She found that girls and white boys were more knowledgeable and positive about mental illness and care when compared to boys and teens of color.
People of color are more likely to suppress, downplay or ignore their emotions altogether, according to research. Mental illness in these communities can incur a badge of shame, and — even when Black and Latino youth opt to seek help — they can struggle to find a professional who understands their unique cultural backgrounds and concerns.

A lack of mental health services for adolescents in Latino and African American communities elevates their risk of developing depression. Racial and ethnic disparities in health insurance coverage plays a role, too, as more people of color lack the resources to get the help they need.
COVID-19's Effect on Generation Z's Mental Health
COVID-19 has had a significant impact — already — on Generation Z. The pandemic has radically changed their educational and social experiences. It shifted learning online. Destabilized economies. Robbed young people of a parent or loved one. And prompted some older siblings to juggle new roles as teachers and caregivers for their families.
Unsurprisingly, mental health concerns have climbed during the pandemic. Across the world, rates of depression and anxiety rose by more than 25% in 2020, according to research published in the Lancet. Younger age groups saw greater increases than older groups, with 20- to 24-year-olds enduring the largest leaps of all. In the United States, the rate of depression climbed in 2021 to nearly 33% — with 1 in every 3 Americans age 18 or older affected, per a study out of Boston University.
Read more about how the pandemic is disrupting the lives of children and families.
How Employment Stress During COVID-19 Impacted Gen Z's Mental Health
The COVID-19 pandemic has spurred an economic crisis that is changing the world of work for young people.
One study, conducted with June 2020 data from the U.S. Census Bureau data, determined that 59% of young adults ages 18 to 26 had experienced direct or household unemployment since the start of the pandemic and 38% were anticipating such a loss in the next four weeks. The same study, published in the Journal of Adolescent Health, found that this impending or actual employment loss was associated with a greater risk of poor mental health.
Many recent college graduates are in "survival mode" after having their job offers rescinded or put on hold, reports CNBC. Entering the job market during a pandemic — and at a time when unemployment rates remain high — is even forcing some members of Generation Z to look for jobs outside of their envisioned career path.
How Education Stress During COVID-19 Impacted Gen Z's Mental Health
Schools act as a safety net for many young people and families. They offer engaging learning environments but also consistent meals, medical screenings and support services. In some areas, schools are the only source of mental health services for young people — particularly for individuals who identify as LGBTQ and for individuals from low-income households or a family of color.
When the pandemic hit, millions of teachers and students across the country shifted to remote learning. This drastic change altered and — in some cases — erased the broader benefits that schools supply. It also separated students from their familiar social structures and networks.
This new normal wasn't easy. Nearly 3 in 10 parents surveyed in a May 2020 Gallup poll said that their child was "experiencing harm" to their emotional or mental health because of social distancing and school closures while 45% cited separation from teachers and classmates as a "major challenge."
Young people who identify as LGBTQ have found the pandemic especially challenging, early research suggests. In one study, 50% of LGBTQ youth ages 13 to 17 and 65% of transgender and nonbinary youth said that COVID-19 impacted their ability to express their sexual identity. This same study found that 81% of LGBTQ youth described their living situation during the pandemic as more stressful than it was pre-pandemic.
Remote learning also required students to obtain — and fast — certain supplies, such as computers, printers and reliable internet service. Some students, including students of color and students from low-income households, had a harder time securing these new school staples, as noted in a 2021 U.S. Department of Education report. For example: By summer 2020, nearly 1 in 3 teachers surveyed in majority Black schools reported that their students lacked the technology necessary to take part in virtual instruction. Only 1 in 5 teachers reported these same difficulties in majority white schools.
More Resources on Generation Z
Stay current on issues impacting young adults by signing up for one of our newsletters today!
Continue learning about Generation Z, Generation Alpha, and how these young people will shape America's future:
This post is related to: