Generation Z and Mental Health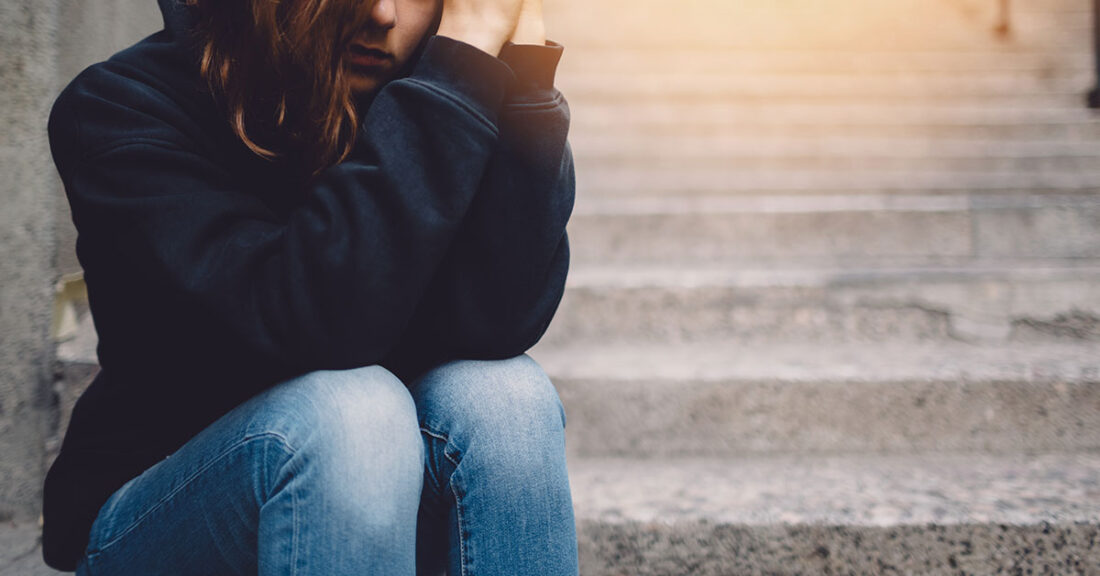 Members of Generation Z, which comprises young people born between 1995 and 2010, understand that they are growing up in an age of increased stress and anxiety, and they prioritize finding ways of managing their mental health. According to research conducted by the Pew Research Center, 70% of teens across all genders, races and family-income levels say that anxiety and depression are significant problems among their peers — a higher rate than previous generations.
Generation Z Battles Anxiety and Depression
According to Western Governors University, only 45% of Generation Z individuals say their mental health is good or excellent. That is 11% lower than the next closest generation, millennials — those born between 1981 and 1996. In 2017, the latest year for which federal data are available, the study found that more than one in eight Americans ages 12 to 25 experienced a major depressive episode. Generation Z is the most depressed generation — however, this generation is also the most likely to seek treatment for anxiety and depression through counseling and therapy: 37% of Gen Zers reported that they received help from a psychologist or other mental health expert, which is more than any previous generation.
Still, only half said they felt they did enough to manage their stress. Nearly three-quarters of Gen Zers said they could have used more emotional support over the past year. In recent years, discussion surrounding mental health awareness has become more common, and those who are suffering have received more encouragement to seek help for mental illness.
Why Is Generation Z so depressed?
Gen Z faces chronic stress from many factors impacting their environment, including gun violence, harassment and abuse, the worry of financial instability, politics and even social media. The connection that today's youth have to the world through technology adds pressure to their lives and leaves some grappling with intense feelings of isolation and loneliness. Further, Gen Zers are constantly made aware of tragic world news through the easily accessible information they hold at their fingertips, which takes a toll on their mental health.
Generation Z and Suicide
According to CDC data, a new study by the JAMA Network of medical journals shows that suicide rates for America's youth peaked in 2017, with the suicide rate for Americans of all ages increasing 30% from 2000 to 2016. Contributing to the high youth depression and suicide rates in America are social media use and a greater willingness of families and officials to acknowledge suicide as a cause of death, the JAMA study authors said.
According to the National Institute of Mental Health, women are more likely to attempt suicide, but men are more likely to die from a successful attempt. In 2018 alone, the suicide rate was 3.7 times higher among men than among women. White men also accounted for about 70% of suicides in 2018.
Suicide rates vary across genders, ages and races or ethnicities. Rates for males and females ages 15 to 24 were highest for non-Hispanic American Indians or Alaska Natives, recent CDC data show, reporting 53.7 and 20.5 deaths per 100,000 standard population, respectively. These rates are followed by non-Hispanic white males and females at 27.2 and 6.4, respectively. In past years, suicide rates have been lowest for Blacks, Hispanics and non-Hispanic Asians or Pacific Islanders.
Gen Zers of color, however, have reported stressors surrounding specific issues more than their white peers — for example, personal debt, housing instability and the worry of hunger and food insecurity.
Mental Health of Generation Z People of Color
Within communities of color, there is often a stigma surrounding mental illness and mental health treatment.
Melissa DuPont-Reyes of the Latino Research Institute at the University of Texas at Austin surveyed 667 sixth-graders from an urban school system in Texas. Her results showed that girls and white boys were more knowledgeable about mental illness than boys and teens of color and often displayed more positive attitudes and behaviors toward managing mental health. Her survey revealed that Black boys tend to have more negative attitudes toward mental illness than their white counterparts, and similar patterns were seen for Latino adolescents. Young Black girls demonstrated mental health awareness similar to white girls.
The stigma that communities of color often have toward mental illness affects their coping behaviors. People of color are more likely to suppress, downplay or ignore their emotions altogether, which can contribute to increased incidents of mental health and juvenile justice. There is a sense of shame that is associated with mental illness in these communities, and even when Black and Latino youth decide to seek help, they have difficulty finding a professional that understands their unique cultural backgrounds and concerns.
A lack of mental health services for adolescents in Latino and African American communities elevates their risk of developing depression. Racial and ethnic disparities in health insurance coverage play a role too, as many people of color do not have the resources for the help they need.
COVID-19's Effect on Generation Z's Mental Health
The onset of the coronavirus pandemic has burdened many Gen Zers with additional stressors — as they've had to take on new roles and navigate new challenges. Many teenagers have had to step up and become caregivers for their parents or elderly family members during the pandemic. Older generations are more likely to experience harsher symptoms and complications from infection than younger people. Some teens have even lost parents and family members due to COVID-19.
How Employment Stress During COVID-19 Impacted Gen Z's Mental Health
Generation Z and millennials have had America's highest unemployment rates during the pandemic. About half say that they — or someone else in their household — have lost their job or taken a pay cut since the pandemic began.
The Pew Research Center found that Latinos in the United States were more likely to be affected by pay cuts and job losses than Americans overall. Statistics show that 40% of Latinos took a pay cut compared to 27% of the U.S. adult population; 29% were laid off compared to 20%; and 49% experienced both lay-offs and pay cuts compared to 33%.
In addition, many recent graduates have seen job offers rescinded or put on hold — or they may not have received any at all, CNBC reported. Entering the job market during a pandemic while unemployment rates are still very high may force Generation Z to look for jobs that are outside their envisioned career path.
How Education Stress During COVID-19 Impacted Gen Z's Mental Health
Lastly, the shift from in-person to remote learning in schools has created more stress for Generation Z. Many young people are having a hard time adjusting to learning from home. For some youth, going to school may have been their only way to have guaranteed meals each day. Fallout from the pandemic may have forced them to take on other responsibilities, too, such as caring for their siblings or elderly family members. Having to simultaneously manage both home life and schoolwork can be overwhelming for many young people. For youth from low-income families, learning from home presented the challenge of having to buy office supplies like computers, printers and guaranteed internet access. As unemployment continues to skyrocket, low-income families often struggle to find the money for these extra expenses.
COVID-19 has placed Generation Z in a state of uncertainty about their futures, especially those who have recently graduated from college or will be graduating soon. Learn more about the impacts of COVID-19 and how you can help.
More Resources on Generation Z
Stay up to date with the latest data, reports, and publications on youth and young adults by signing up for one of our newsletter mailing lists today! Continue learning about Generation Z, Generation Alpha, and how America's youth will shape the future of the nation in the resources below.
This post is related to: