Statistics Snapshot: Generation Z and Education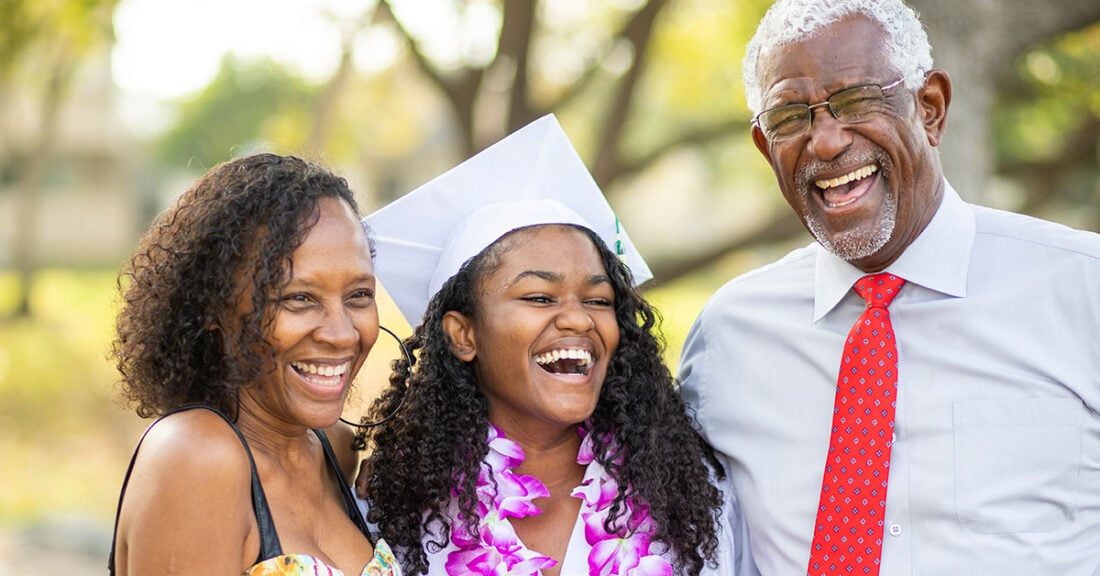 This post explores statistics at the intersection of education and Generation Z and what the data tells us about this generation of youth and young adults.
The term Generation Z refers to any individual born between 1995 and 2010. Today, the oldest members of this age group are in their early 20s, and the vast majority of Generation Z members are advancing through America's education system.
These youth and young adults are "racially and ethnically diverse, progressive and pro-government," according to the Pew Research Center. They're also sandwiched between Millennials and a younger age group — still adding members today — called Generation Alpha.
This post explores statistics that sit at the intersection of education and Generation Z and reviews what the data tell us today.
Generation Z Education Statistics
Generation Z and College
Generation Zers are climbing a longer academic ladder. They are more likely to pursue college compared to earlier generations, according to the Pew Research Center. Among 18- to 21-year-olds no longer in high school in 2018, 57% were enrolled in a two- or four-year college. This same statistic was five percentage points lower — at 52% — for Millennials in 2003 and 14 percentage points lower — at 43% — for members of Generation X in 1987.
The Annie E. Casey Foundation's KIDS COUNT Data Center reports a similar pro-education trend. From 2000 to 2018, the share of 16- to 19-year-olds who were not high school students or high school graduates dropped from 11% to just 4%. At the same time, the share of 18- to 24-year-olds who were college students or college graduates jumped from 36% to 49%.
Parental Education Levels of Generation Z
The trajectory toward more education holds true at the family level, too. Parents of Gen Zers are also better educated. In 2005, 35% of kids nationwide were growing up in a household led by someone with a college (associate, bachelor's or graduate) degree. By 2018, this statistic had risen to 44%.
The Education of Gen Zers in Immigrant Families
Members of Generation Z who come from immigrant families are less likely to experience language barriers. From 2000 to 2003, 22% of kids in immigrant families reported not speaking English "very well." By 2018, just 13% of kids in immigrant families fit this same statistic.
Improving a student's English language proficiency correlates to improved academic outcomes, according to research. Nationwide, an overwhelming majority of children who are in English Language Learner programs — three of every four kids who receive this support — speak Spanish as their home language, according to the National Center for Education Statistics.
Gen Z and Technology
Generation Z babies were born into modern technology and they are the first generation to grow up immersed in it. Dubbed "the global generation" these students have been able to access —instantly — peers, trends and news from all over the world. Not surprisingly, 95% of 13- to 17-year-olds reported having access to a smartphone, according to a 2018 Pew Research Center survey.
This tech infused lifestyle was supercharged in early 2020, when the COVID-19 pandemic brought classroom lessons to a screeching halt and all learning moved online. In the months that followed, Generation Z students had unprecedented exposure and experience using technology to continue their education outside the traditional brick-and-mortar school setting.
Generation Z in the Workforce
Generation Z teens (15- to 17-year-olds) are less likely to be employed relative to their same-age counterparts in earlier generations, according to the Pew Research Center. One possible reason? Their priority is school. Nationwide, 41% of Generation X teens were working in 1986 and 27% of Millennial teens were working in 2002. This rate continued to fall — landing at just 18% of Generation Z teens working in 2018.
Learn More About Gen Z
Core Characteristics of Generation Z
Social Issues Important to Generation Z
What the Statistics Say About Generation Z
What Is Generation Alpha?
The Changing Child Population of the United States
This post is related to: