Felipe Franco: Bringing Results-Based Thinking to NYC's Juvenile Justice Agency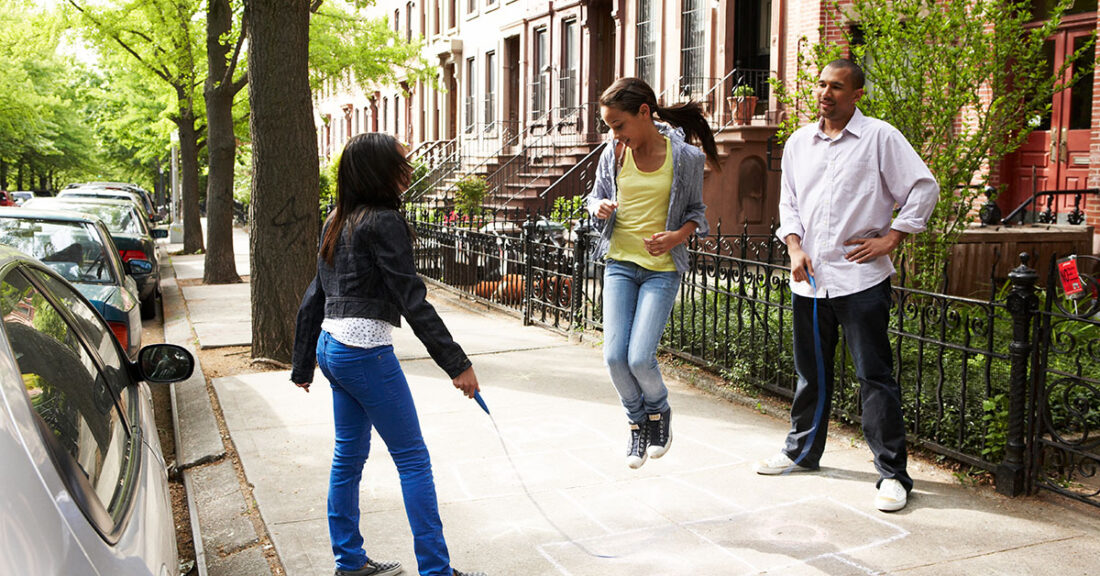 A recently completed evaluation of the Annie E. Casey Foundation's Children and Family Fellowship® included case studies of individual Fellows who applied the program's leadership lessons to transform the way organizations work on behalf of kids, families and communities. The post below is one of a series of three based on those case studies.
As deputy commissioner of the Division of Youth and Family Justice (DYFJ) in New York City's Administration for Children's Services (ACS) from 2014 to 2019, Felipe Franco oversaw a wide range of programs and services for youth and families involved with the juvenile justice system. He helped prove that the nation's largest city could move young people out of state prisons and back to the community with the right support, while further reducing youth delinquency and improving public safety.
A member of class 10 (2016–2017) of the Annie E. Casey Foundation's Children and Family Fellowship, Franco has leveraged what he learned from the Foundation's intensive executive leadership program and the Results Count® framework, as well as Casey's Juvenile Detention Alternatives Initiative® and other juvenile justice work in New York City. During his tenure at ACS, the number of young people in detention decreased by more than 45%, and the number of youth in out-of-home placement decreased by close to 65%. [Under the leadership of Franco's successors, ACS achieved a milestone in July 2020 with zero young people in detention for misdemeanors.]
One of Franco's most significant leadership accomplishments has been his "ability to inspire various departments and units within city government to work together and really change how they interact with youth involved in the juvenile justice system," says Michelle P. Heelan, director of Human Capital at ICF, the consulting firm evaluating the Fellowship.
Raise the Age
Passed in 2017, New York State's Raise the Age legislation ended the automatic prosecution of 16- and 17-year-olds in adult courts and called for age-appropriate services for youth involved with the juvenile justice system. Chair of New York City's Raise the Age task force, Franco used Results Count tools and skills to lead the successful implementation of the legislation:
Results Based Accountability. Franco shared these principles with DYFJ staff and stakeholders in the juvenile justice system to develop data-driven analyses and a strategic plan to refine and integrate services.
Collaborative Leadership. Franco built trusted relationships among departments with very different cultures — ACS and the departments of Education, Cultural Affairs and Corrections — and identified opportunities to develop shared performance measures benefiting the young adults the agencies serve.
Equity. Franco examined disproportionate minority representation in detention and placement of youth and began to deploy a wide range of evidence-based community services targeting minority youth before they become involved with the juvenile justice system.
Under Franco's leadership, New York City's Close to Home program became a nationally recognized model for young people who require out-of-home placement. Instead of sending them to far-off youth prisons, Close to Home provides therapeutic services and structured residential care in group homes and facilities closer to young people's families and communities.
Preventive and mental health services
To establish programming that is supportive to young people who have experienced trauma, childhood adversity and/or toxic stress, Franco expanded a relationship with Bellevue Hospital to strengthen mental health services in detention facilities. Bellevue staff have been embedded in youth facilities to train and support ACS staff. The partnership with Bellevue established practices that promote emotional, physical and social safety and provide young people and staff with skills to regulate their emotions and behavior.
Franco also worked with the city's Office of Management and Budget, Department of Citywide Administrative Services, Office of Labor Relations and three different labor unions to create a new civil service position and title: youth development specialist. Bringing a new level of professionalism to the supervision and care of young people in detention, the new civil service position also offered a more appealing salary than the title it replaced. ACS recruited individuals with life experiences similar to those of the young people.
In the fall of 2019, Franco was hired by the Foundation's Jim Casey Youth Opportunities Initiative as senior fellow for young adult practice. Bringing a national focus to his work, he seeks to identify and support best practices for system-involved youth who are transitioning to adulthood, including reducing the use of institutional care in child welfare and juvenile justice.
This post is related to: