Miquel Lewis: Making Chicago's Juvenile Justice System More Equitable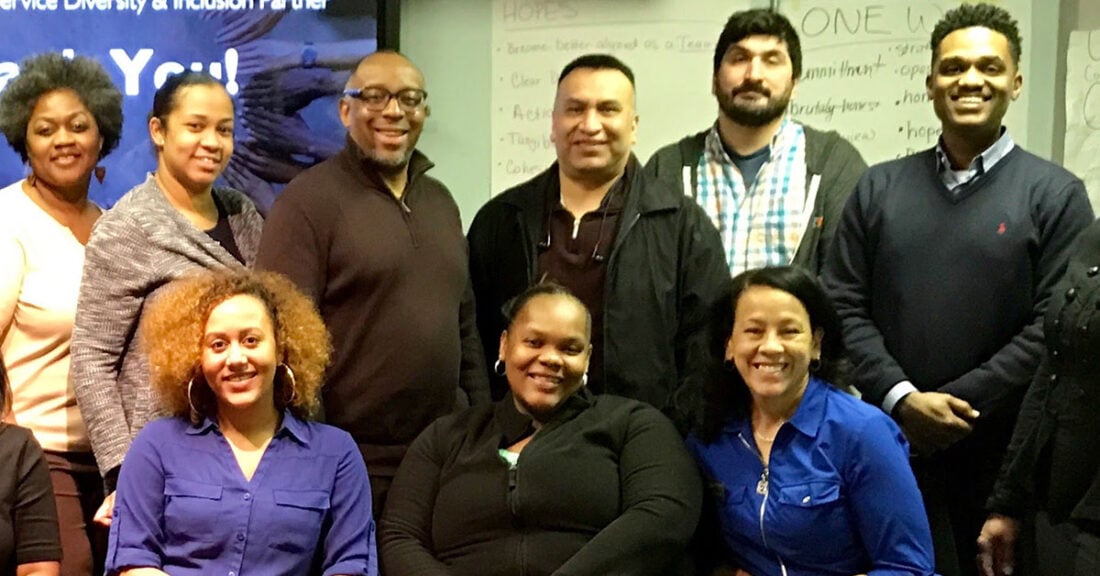 The Juvenile Probation and Court Services Department in the nation's second-largest county — Cook County, Illinois — is acknowledging and confronting the role it plays in upholding systemic racism that disadvantages Black, Latino and other youth of color. Racial and ethnic disparities that begin at arrest and persist throughout the youth justice system are not unique to Cook County — which is home to Chicago. Youth of color are consistently overrepresented in public systems in jurisdictions across the United States. What sets Cook County apart? Its response: a staff-led organization within its probation department that identifies policies, programs and practices that contribute to racial and ethnic inequities.
Miquel Lewis, section chief probation officer in Cook County, founded the internal organization — called C.O.R.E., or the Committee on Results for Equity — with the support and participation of the director of probation, Avik Das.
C.O.R.E. and Results Count
C.O.R.E.'s origin story goes back to 2016 and Lewis' involvement in the Annie E. Casey Foundation's Applied Leadership Network (ALN), a selective opportunity for practitioners in the Juvenile Detention Alternatives Initiative® (JDAI). By participating in group seminars and applying lessons back home, Lewis and a group of peers from across the country learned skills and tools to make progress toward results for young people based on the Foundation's unique approach to leadership development, Results Count®.
A Results Count framework, known as Person-Role-System, transformed Lewis' leadership style. The framework spells out the different ways leaders show up in their work: as individuals, within their roles and as parts of larger systems they can influence and that influence them. Person-Role-System helped Lewis understand how his own backstory — including past family, educational and cultural experiences — shaped his approach to his work and interactions with others.
"I grew up in Englewood, a predominantly Black community that is one of seven neighborhoods in Chicago that has become a 'driver' — a high-volume referral source — to our juvenile justice system," says Lewis. "I identify with the conditions that many of these children endure. In my role, I'm compassionate, so I'm always seeking to understand what informs the behavior of these children. I cannot separate my person from my role, and it's that determination to retain connection to children, families and communities that informs how I engage stakeholders across the system."
"Leaders often believe that their upbringing, their family of origin and their personal experiences have little effect on their leadership," says Barbara Squires, director of Leadership Development at the Foundation. "An insightful and self-reflective leader knows differently — that how they take up their leadership role is profoundly influenced by their personal journey."
C.O.R.E. was one way Lewis found to work with others in his department who were willing to have hard conversations around race and who shared his concerns about systemic and structural inequities. He made sure the composition of C.O.R.E. reflected the department's staff as a whole — especially its gender and racial demographics — and drew staff from all levels. So far, the 14 members of C.O.R.E. have formally reviewed five policies using the Racial Equity Impact Assessment from Chicago United for Equity, a tool that analyzes the effects of policies on people by race and ethnicity.
For example, C.O.R.E. studied a report about a young person who was delivered to the court by a probation offficer, which influences how the court rules. Based on a home visit, this report, called a "social investigation report," found fault with the home environment of youth of color and ignored the context of the young person's experiences and development. As a result, C.O.R.E. recommended revising the social investigation report to provide the court with more holistic and culturally relevant information about youth.
Lewis noted that seeking input from youth and families can strengthen results by drawing attention to blind spots around cultural norms.
As a standing advisory committee in the department now led by its second team of co-chairs, C.O.R.E has evolved from a lone champion's passion project to a lasting element of the department's operations.
Read about racial equity impact assessments, and learn how the right leadership approach can contribute to juvenile justice gains.
This post is related to: