Evidence2Success in Providence: A Report on Implementation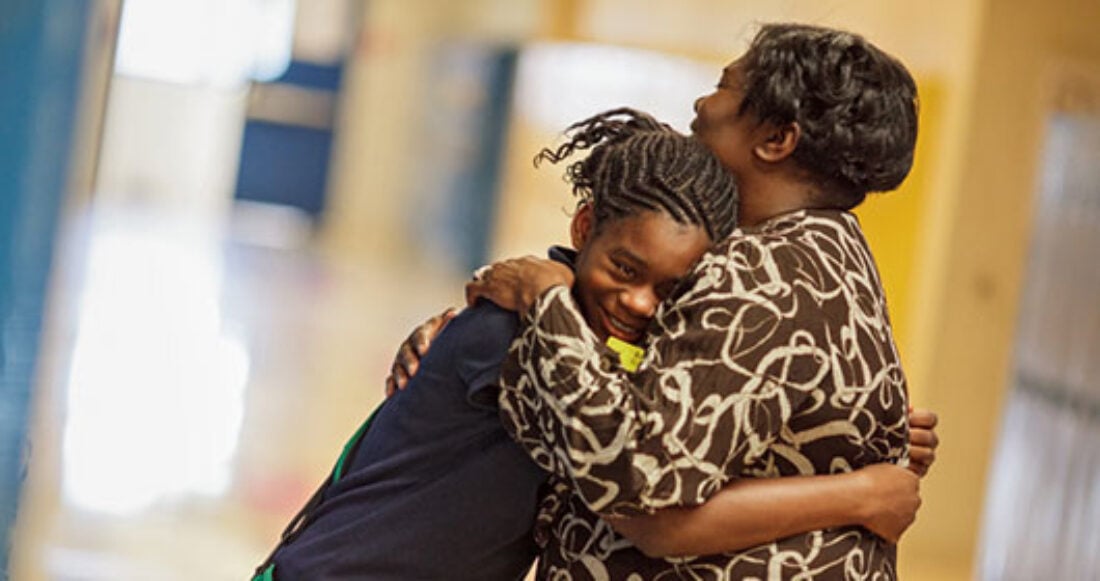 To help states and localities make smarter investments on behalf of children, the Annie E. Casey Foundation worked with several partners to develop Evidence2Success, an integrated prevention model that combines proven programs and involves community leaders in identifying youth needs and prescribing appropriate interventions. A new report, Evidence2Success in Providence: Using Programs That Work, provides an overview of the model's implementation in the two pilot neighborhoods in Providence, Rhode Island — Casey's first Evidence2Success community.
The report illustrates the five core elements of the Evidence2Success framework:
The backbone agency for Evidence2Success in Providence is the Children and Youth Cabinet (CYC), a coalition of private organizations and public agencies that seeks to ensure that all of the city's children — "from cradle to career" — have access to an integrated system of educational, health and other services. Working with neighborhood residents and community service providers, CYC has developed a collaborative action plan for identifying local needs, selecting evidence-based programs and measuring progress.
As documented in the report, the initial results in Providence have been promising — both in improving outcomes for children and in changing the ways public systems serve them. In 2015, for example, the CYC received a Health Equity Zone grant from the Rhode Island Department of Health, which will help scale evidence-based programs in the pilot neighborhoods. The four-year grant has the potential to bring more than $1 million in funding to these efforts.
Evidence2Success in Providence has provided specific lessons for the initiative, as well as general insights for funders and communities implementing place-based strategies to improve the lives of vulnerable children and families. These insights include:
Data are key to aligning diverse partners.
A local backbone organization is essential to driving and sustaining the work.
Champions create buy-in among key local audiences.
Adaptations are possible, but must be approached with care.
Leadership changes will happen; be prepared for them.
Based on its experience in Providence, Casey added three more Evidence2Success communities: Mobile and Selma, Alabama, and Kearns Township in Salt Lake County, Utah. To encourage further replication, the Evidence2Success development team has gathered and produced a wide range of manuals and tools. "Our goal has always been to make Evidence2Success as transferable as possible," says Suzanne Barnard, director of the Casey Foundation's Evidence-Based Practice Group. "Providence was our early adopter. Their strong partnership has led to improvements in outcomes that give us confidence in this approach."
This post is related to: