Get Involved: A Collection of Juvenile Justice Resources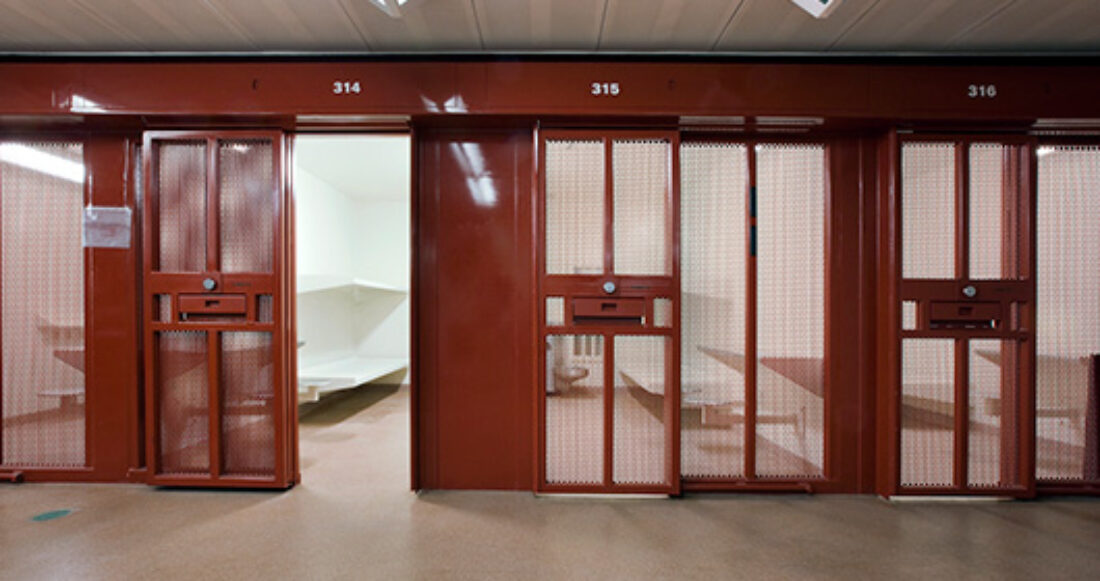 Originally published March 7, 2016, at 7:44 p.m., updated August 9, 2018
The Foundation works to improve outcomes for youth involved with the juvenile justice system. Our Juvenile Detention Alternatives Initiative® and efforts to reduce youth incarceration focus on creating systems that use community-based, family-oriented interventions and lock up fewer kids. Our reform efforts started in the early 1990s with just a few jurisdictions. Today, the Foundation is a leader in a dynamic national movement to ensure that children are not inappropriately removed from their families and communities. We hope you join this effort.
Key Juvenile Justice Publications from Casey
Publications Related to the Juvenile Detention Alternatives Initiative
JDAI at 25: Insights From the Annual Results Reports
The Foundation issued this results report in 2017, the 25th anniversary of JDAI™. It tells how participating sites have achieved significant and — in many cases — long-lasting reductions in rates of juvenile incarceration and juvenile crime. Also, the report shares key challenges and new goals, tools and strategies for JDAI sites to consider as they look to enhance their work.
Why Is Detention Reform Important?
This blog post explains that many detained youth pose minimal danger to public safety, and many youth languish in detention with no benefit for themselves or for public safety. Research shows that placement into a secure detention facility can have an outsized impact on the ultimate case outcomes for court-involved youth — with potentially profound and lifelong negative consequences. Youth who spend time in custody are less likely to complete high school, less likely to find employment and more likely to suffer mental health problems than comparable youth who are not detained.
Why We're Expanding JDAI's Focus
The Foundation has launched an effort that will expand JDAI beyond the detention phase of the juvenile court process to focus on reducing reliance on incarceration in longer-term juvenile corrections facilities. By expanding the focus of JDAI to include the system's "deep end," the Foundation believes that jurisdictions can significantly and safely reduce the number of youth who are placed in residential facilities and separated from their families. Deep end reform can also help set the stage for reformers to shift their focus from getting the system to do less harm to helping the system "do good."
JDAI Practice Guides Collection
These practical, detailed, how-to guides for system stakeholders are available on subjects ranging from detention facility self-assessment to LGBT youth in the juvenile justice system. The latest practice guide is an update for practitioners about noncitizen youth.
Pathways to Juvenile Detention Reform Series
These classic reports for system stakeholders share lessons learned from jurisdictions in the JDAI network on subjects such as eliminating delays in case processing procedures and achieving detention reform in rural areas.
Publications Related to Reducing Youth Incarceration:
Transforming Juvenile Probation: A Vision for Getting It Right
This report presents the Foundation's vision for transforming juvenile probation into a focused intervention that promotes personal growth, positive behavior change and long-term success for youth who pose significant risks for serious offending. Nearly a half-million young people are given some form of probation annually and it serves as a critical gatekeeper to determine whether young people are placed in residential institutions. Probation plays a significant role in perpetuating the vast overrepresentation of African-American, Latino and other youth of color in our nation's justice systems.
No Place for Kids: The Case for Reducing Juvenile Incarceration
This report, and its companion Maltreatment of Youth in U.S. Juvenile Corrections Facilities: An Update, introduces new evidence on the widespread abuse of youth in state-funded juvenile corrections facilities. The reports show that despite the best intentions of the people who run and work in them, youth prisons are inherently prone to abusing the young people they are supposed to rehabilitate. Even for the small portion of kids who have committed serious crimes and require confinement, this outdated model needs to be replaced with strategies we know encourage youth development and growth.
Reducing Youth Incarceration Data Snapshot
This four-page snapshot presents statistics underscoring the sea change in how we treat juvenile offenders.
Juvenile Justice Stories in the News
The Foundation supports several resources that offer daily updates via email:
The Marshall Project
This online news source covers criminal justice issues.
Juvenile Justice Information Exchange
JJIE provides news and commentary written by journalists and practitioners on issues impacting youth.
Additional Sources of Information, Data and Analyses
Interested in learning more about juvenile justice? Explore the following resources:
JDAIconnect
JDAIconnect is an online community for juvenile justice reformers to talk, find resources and learn. A part of the Casey Foundation's Community Cafe platform, JDAIconnect is available to everyone interested in youth justice. Membership is open to all, whether or not you participate in JDAI, and free of charge. It replaces the JDAI Helpdesk.
Juvenile Justice Geography, Policy, Practice and Statistics
JJGPS is an online repository for state policymakers and system stakeholders that tracks juvenile justice system reform across states and allows users to make comparisons and chart change.
Juvenile Justice Resource Hub
The Resource Hub aggregates research, best practice models, toolkits and other action-oriented documents on juvenile justice issues and reform trends.
Office of Juvenile Justice and Delinquency Prevention (OJJDP) Statistical Briefing Book
This U.S. Department of Justice resource gives users access to detailed statistics on a variety of juvenile justice topics, including juvenile populations, arrests, court cases and custody populations.
In a related post, we share information about advocates for change. These national organizations promote reforms and advocate for better youth and family outcomes.
This post is related to: