How Casey Is Supporting Families in Atlanta and Baltimore During COVID-19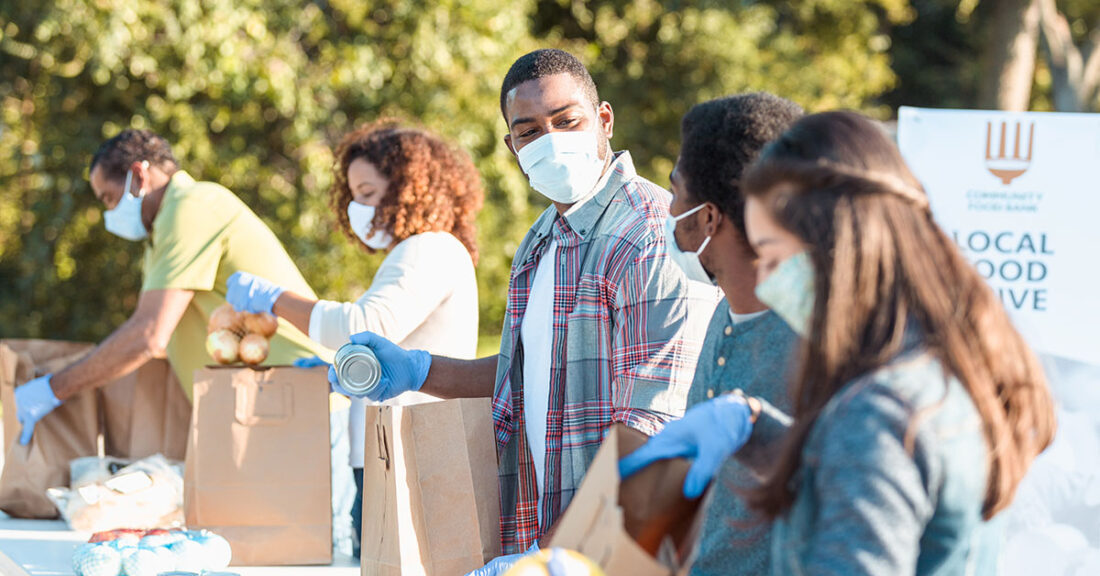 As the COVID-19 pandemic rages on, grantees of the Annie E. Casey Foundation in Atlanta and Baltimore — the Foundation's two civic sites — are helping young people and families address the resulting educational, employment and social pressures they're facing.
These efforts include:
connecting people to health care, including mental health services;
helping families access food and other critical resources;
providing financial assistance to keep families in their homes, as well as housing individuals experiencing homelessness and advocating to halt evictions and protect renters;
working to prevent violence and support those affected by it;
supporting immigrant families, including those who do not qualify for state or federal benefits; and
assisting students to secure computers and reliable internet needed for distance learning.
"It's been incredible to see how quickly our hometown partners adapted to meet the challenges that the COVID-19 pandemic has presented," says Tomi Hiers, vice president of the Casey Foundation's Center for Civic Sites and Community Change. "They've shifted their operations to reach people safely and ensure communities of color hit hardest by the coronavirus can meet basic needs."
Specific examples of this work are highlighted below.
Food security
The Atlanta-based humanitarian organization, CARE, has been working with public and private partners — including community organizations, the Atlanta public school system and tech companies such as TaskRabbit — to provide groceries to those in need and connect individuals to jobs supporting food-relief efforts. Those jobs have included tasks like picking up groceries from food suppliers for food pantries; packing and sorting items; and delivering food packages to residents' homes.
CARE and its partners have purchased and provided more than 450,000 meals to Atlanta-area residents — including those who identify as immigrants — who were impacted by the coronavirus outbreak, and nearly $200,000 in income has been generated for local people assisting the relief efforts. In some communities, Spanish-speaking outreach specialists and drivers have been hired to help get food to those most in need.
Community safety
In Atlanta, nonprofit CHRIS 180 has continued its work amid the pandemic to train and hire community members to intervene when gun violence or retaliation is likely to occur. In addition to talking with residents about potential gun violence, the organization's volunteers and staff — now equipped with face masks, gloves and hand sanitizer — are sharing information about how to stay safe from the coronavirus. These conversations cover the basics — the importance of hand washing regularly, staying home and keeping a safe distance from others — as well as tips for accessing food, housing and other support.
Safe Streets Baltimore, a violence prevention initiative named after the city it serves, has also been talking to residents — from a safe six-foot distance — about pandemic safety and gun violence, as well as delivering food and necessities to homes and stocking them at pick-up locations throughout the city.
Digital access
Elev8 Baltimore, which partners with schools to offer various youth and family services, teamed up with local tech company Rowdy Orb.it as well as the Internet Society's Washington D.C. Chapter and other partners to bring free and open WiFi hotspots to primarily Black communities throughout the city. Community members and youth who participated in local workforce and educational programs were hired to help configure and install these hotspots, providing them with professional experience and opportunities to build technical skills that can be used to secure well-paying technology careers.
Employment and income
Since June, the Baltimore Health Corps — which is funded by Baltimore City, the Casey Foundation, The Rockefeller Foundation and other partners — has been working to employ full-time care coordinators and "contact tracers," paying them a living wage and providing them with a stipend for health insurance. The city-run initiative is prioritizing the hiring of unemployed residents who live in areas that have been hit hardest by COVID-19 infections, including communities of color on Baltimore's east and west sides.
In advance of tenants moving into The Nia Building at Pittsburgh Yards in Atlanta, property management firm Stream has implemented several measures — including hand sanitizer stations, mask guidelines, intensive cleaning and limited building access — to ensure the safety of entrepreneurs, their employees and customers in response to COVID-19. By doing so, Stream is helping to minimize disruptions to business owners who'd previously signed leases and purchased memberships.
Baltimore's YouthWorks program, which typically places thousands of young people — most of them from communities of color — with employers across the region, quickly adapted its model to meet the challenges COVID-19 has presented. YouthWorks launched a virtual program that offered paid educational and training opportunities to youth who could not be placed in jobs or internships. Program partners estimate that roughly 4,200 of these young people accepted employment offers and were placed in a job.
This post is related to: