Casey Launches Virtual Destination for Juvenile Justice Reformers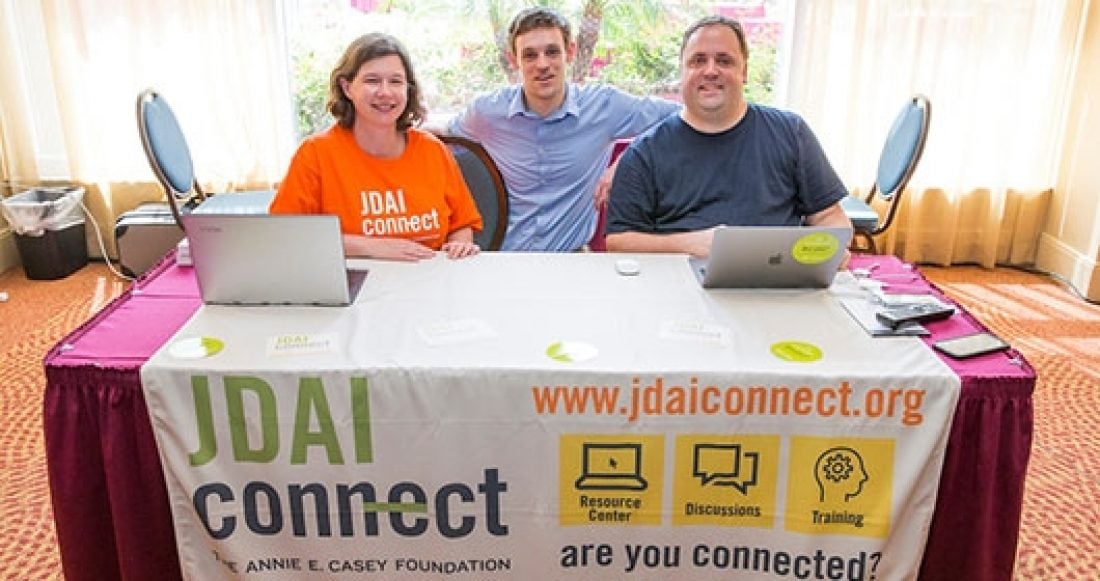 The Annie E. Casey Foundation launched JDAIconnect this month as a virtual destination for juvenile justice reformers to talk, find resources and learn. The platform is available to everyone — practitioners, policy makers, community-based organizations, advocates, youth, families, researchers and others — who are interested in youth justice. Membership is open to all, whether or not you participate in the Juvenile Detention Alternatives Initiative®, and free of charge.
Nate Balis, the director of the Foundation's Juvenile Justice Strategy Group, announced JDAIconnect during his State of the Initiative address at the 2017 JDAI Inter-Site Conference in Orlando, which commemorated the 25th anniversary of JDAI™. He described JDAIconnect as part of the strategic vision for the next 25 years of JDAI.
"The vitality of the JDAI network and the field as a whole comes from individuals, counties and states challenging one another to get better results and push the reform envelope, while building an infrastructure to sustain results," says Balis. "JDAIconnect ramps that up by multiplying interactions among reformers and allowing each of us to tap the network's collective wisdom."
"JDAIconnect is a place where everyone working to improve juvenile justice across the country can get resources, share ideas, make friends, get fired up, celebrate successes and perhaps hatch the next great juvenile justice revolution," said Meghan Guevara, the director of learning at the Pretrial Justice Institute. The Casey Foundation partnered with the Pretrial Justice Institute to develop and manage JDAIconnect.
JDAIconnect users can:
Reach out to a network of juvenile justice reformers for advice, camaraderie, peer support or inspiration
Find reports, articles, presentations and other documents on juvenile detention reform or youth justice more broadly
Access training on demand on subjects such as eliminating systemic racial and ethnic disparities in juvenile justice systems
Guevara told an audience of youth justice professionals: "It's your space, and we hope that it energizes and inspires you to move forward with the amazing work that you do."
This post is related to: